Cracking a Career Change [Webinar]
For anyone needing to, or interested in making a career change, Simon Hall will cover all you need to know to make your move a success.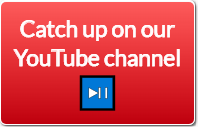 Do you need a new job, or just fancy a change of direction after coronavirus? This hour long, highly interactive webinar can help.
Led by Simon Hall, who left the BBC to found his own business, alongside teaching communications at the University of Cambridge and in government, we'll cover all you need to know to make your move a success.
The session includes how to sum up all you have to offer powerfully and memorably in only a handful of words, ways to leverage your network, skills you can sell which you may have overlooked, where to find new opportunities, and looking after yourself, both physically and emotionally.
The session will take place at 11am - 12pm on Thursday 2nd July. Please sign up to take part! Participants will be sent a link to join via Zoom prior to the start time.
Cambridge Network is a membership organisation based in the vibrant high technology cluster of Cambridge, UK. We bring people together - from business and academia - to meet each other and share ideas, encouraging collaboration and partnership for shared success.
When
July 2nd, 2020 11:00 AM to 12:00 PM