How a Queen's Award can benefit your business [Webinar]
Cambridgeshire companies often do well at the Queen's Awards each year. Winning one of the prestigious annual Queen's Awards is not only a chance for some positive publicity but can boost both sales and employee engagement. But the region could do even better! Come and find out how and why you should enter.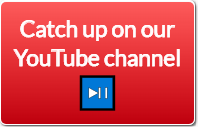 Have you ever thought about entering but have possibly been deterred or have not known when the deadlines are? This event will explain all and hopefully stimulate you to enter.
You will hear from:
Mrs Julie Spence, OBE QPM, Her Majesty's Lord-Lieutenant of Cambridgeshire

Laura Silk, Head of Strategic Operations, Costello Medical: Costello Medical provides scientific support in the analysis, interpretation and communication of clinical and health economic data to clients in the Pharma, MedTech and Public Health sectors.

Martin Hoather, Chief Operating Officer, Global Inkjet Systems: Global Inkjet Systems provides industry leading technology to system builders integrating industrial inkjet printheads.

Sarah D'Arcy, Sustainability Manager, Anglian Water: Anglian Water is the largest water and wastewater company in England and Wales by geographic area. We employ 5,000 people and supply water and water recycling services to more than six million customers in the east of England and Hartlepool
Winning one of the prestigious annual Queen's Awards is not only a chance for some positive publicity but can boost both sales and employee engagement. Winners have reported benefitting from worldwide recognition, increased commercial value, greater press coverage and a boost to staff morale.
For a bit of inspiration you can check our site for previous winners (search for 'Queen's Award' in the search bar, above). Some have won twice or three times. But it's not just about the larger companies, smaller companies can also enter and often do well. Recent winners include:
2020: Sphere Fluidics, Adder Technology (+2001 and 2014), Global Graphics Software, SciBite Ltd (+2019), Cambridge Healthcare Research, Anglian Water
2018: Endomag, Featurespace, ActivInsights, Cambridge IC, Darktrace, Global Inkjet Systems (+2013), Telensa (x2), Zettlex (+2017).
The competition for the 2020 awards is open now, the closing date is 9 September. More information, and how to apply, can be found on the Queen's Awards for Enterprise information pages.
The session will take place at 11am - 12pm on Wednesday 15th July. Please sign up to take part! Participants will be sent a link to join via Zoom prior to the start time.
To attend:
Members: Any Cambridge Network member may attend free of charge (check for full membership in our Directory). Click on Book Now, then click the login link on the next page to receive your member discount. Alternatively, please drop sara.baxter@cambridgenetwork.co.uk an email and she will book you on.
Non-members: Non-members may also attend this session FREE of charge. You may wish to join as a member from £50+VAT and come along to many other events for free or at member rates!
Cambridge Network is a membership organisation based in the vibrant high technology cluster of Cambridge, UK. We bring people together - from business and academia - to meet each other and share ideas, encouraging collaboration and partnership for shared success.
When
July 15th, 2020 11:00 AM to 12:00 PM