Project Management: An introduction
Understand the fundamental principles of project working. For those with some elements of project management in their day-to-day role or for those who regularly participate in project teams.
Outline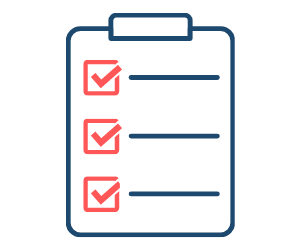 This programme covers an introduction to project management, project life cycles, initiating and identifying the scope of a project, defining needs of stakeholders, developing a business case, creating a project and communications plan and establishing key success factors.
The workshop also covers the key roles of project team members, managing expectations of stakeholders (client) and others, whilst engaging motivations to deliver according to your plan.
It will introduce some monitoring tools and techniques for project team meetings, managing change during a project and how to report on progress.
Trainer was very knowledgeable about project planning, risk analysis and referral techniques
Course was very interactive with lots of discussion
Benefits of the workshop
By the end of the programme delegates will be able to:
Understand the fundamental principles of project management and how to apply them
Apply some of the key tools and techniques involved in project working
Understand some of the people issues involved in project working
Show confidence to take on a role within a project appropriate to their experience
Tools and techniques that will be introduced include:
Stakeholder analysis
Project action minutes
The project triangle (Time, Cost, Quality)
The scope box
Detailed project definitions
Work breakdown structures
Network diagrams
Gantt and milestone charts
Progress report charts
Learning logs
| | |
| --- | --- |
| Duration: 3 x 90 min sessions | Credits: 2.7 |
| Max. Delegates: 12 | Member Cost: £415.00+VAT |
| | Non-member Cost: £623.00+VAT |
Virtual Programme Structure:
The programme will be run as 3 x 90-minute sessions: 9.30 – 11.00am; 11.20am – 12.50pm and 1.45 – 3.15pm
When
September 9th, 2021 9:30 AM to 3:15 PM
Event Fee(s)
| | |
| --- | --- |
| Course Fee: £623.00 | £ 623.00 |
Event+
| | |
| --- | --- |
| URL | introduction-to-project-management-sep21 |
| | |
| --- | --- |
| Reference | introduction-to-project-management |
| | |
| --- | --- |
| Premium Event Expires | 01/01/2010 |
| | |
| --- | --- |
| Show Places Available | FALSE |
| | |
| --- | --- |
| Show in main event list | TRUE |
| | |
| --- | --- |
| Contact Name | Sarah Gleadell |
| | |
| --- | --- |
| Places still available | 12 |
| | |
| --- | --- |
| SEOheading | Project management training courses and workshops in Cambridge |
Sub Category
| | |
| --- | --- |
| Sub Category | Training Course |
Course Categories
| | |
| --- | --- |
| Course Categories | Project Management |