The Centre for Computing History
The Centre for Computing History was established to create a permanent public exhibition that tells the story of the Information Age.
| | |
| --- | --- |
| Address: | Rene Court, Coldhams Lane, Cambridge |
| Postcode: | CB1 3EW |
| Country: | United Kingdom |
| Website: | http://www.computinghistory.org.uk |
| Membership type: | Charity <100 staff (£50+VAT pa) |
The first commercially successful 'Pesonal Computer' was the Altair 8800. This machine was unveiled in January 1975 on the cover of Popular Electronics magazine. It sent a shockwave through the computing fraternity and with good reason. The development of the Altair - a watershed moment - was directly responsible for the birth of the personal computer industry.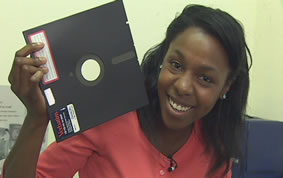 The impact of the information revolution is immeasurable. It has created a global society; entire cultures remain in transition. Our thinking, our means of communication and the way we organise our lives have been irreversibly transformed. It is now virtually impossible to envisage a world without computers.
The computing industry has witnessed some of the biggest business successes and worst business decisions in history. It has spawned notorious legal battles, created the world's wealthiest man and engendered breath-taking innovation.
It is a story as compelling as any Shakespearean Drama encompassing passion, intrigue, betrayal, wonder, risk and vision. It is a story waiting to be told in this country.
Significantly, there is now a generation growing up who know little or nothing about the dawn of the information age. They are fascinated to learn that computers in 1975 had less power than today's mobile phones!
The Centre for Computing History is currently based in Haverhill, Suffolk in a small space totalling 3,200sqft of which 1000sqft is dedicated display area and the rest is densely packed storage area.

Whilst the museum has been extremely succesful in external displays and exhibitions, the current location has proved inadequate both in terms of size and visitor potential. It has however, allowed us to prove the concept of what the museum could be given the right circumstances.

Following four years of testing and development, we now feel this is the right time to move the museum to larger premises in a location that has both synergy with the subject and an established tourist trade. The location is Cambridge.
Following presentations from the museum's trustees and the launch of a new fundraising campaign - Odyssey - on 10 March by museum patron Dr Hermann Hauser, Simon Galbraith, CEO of Redgate Software, has thrown down a symbolic gauntlet*.