SC Training & Consultancy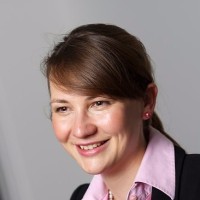 HR and Legal training and consultancy provided by a highly experienced employment barrister and in-house Counsel
Membership Type:
Professional Individual and Corporate <5
Training provider for:
I am an employment barrister (non-practising) with experience gained through a career at the Bar (Fenners Chambers and Outer Temple Chambers) and subsequently as In-House Counsel at two of the UK's leading charities. Through SC Training & Consultancy, I bring my hands-on experience at both ends of the employment law spectrum; from the 'shop floor' to the door of the courts, to offer specialist training.
My extensive experience of working with a range of employers from city banks and international airlines to charities and the NHS provides an understanding of the different needs of each organisation and of the needs of the valuable people within those organisations. I use this experience to design bespoke training that gives Boards, management and HR teams confidence that staff have received comprehensive, accessible and engaging training in key risk areas and employees confidence that they are valued by their employer.
I welcome training invitations in the areas set out below.  I can provide large group training to entire organisations, as small team workshops such as on away days, or intensive 1:1 or small group sessions.  
WHAT DO I PROVIDE TRAINING IN?
Handling pregnancy, maternity leave and the return to work positively, in accordance

with the needs of a modern organisation and modern workforce;

How to improve retention of valuable female employees during pregnancy and after

maternity leave;

Supporting and retaining valuable female employees during the menopause;

Equality, diversity and unconscious bias;

Key skills required for undertaking thorough and employment law compliant HR

investigations;

Preparation for courts and tribunals, including the foundations of giving evidence and

cross examination;

Effective absence management;

Negotiation skills;

Advocacy, public speaking and presentation skills.

WHO DO I TRAIN?
Individuals, managers and teams across a range of industries, from aerospace to health

professionals;

Seasoned professionals, industry trainees, graduates;

Apprentices.
There are no Products & Services to display
There are no news articles to display
There are no events to display
There are no jobs to display