Breakfast Networking: Best practice SEO for 2020 – Proven strategies and case studies to increase search engine visibility in a crowded marketplace
SEO will always be a changing arena but one thing remains static and that is Google's intention to deliver the user with the best, most relative and most informative content against their search term. This presents an opportunity for smaller companies to compete with the internet giants.
Date
Thursday 30th January 2020
Times
8.00am - 10.00am
Venue
Hauser Forum, 3 Charles Babbage Road, Cambridge CB3 0GT
Organiser
Louise Rushworth
Phone
01223 760102
Email
louise.rushworth@cambridgenetwork.co.uk
Cost
£15+VAT for Members | £25+VAT for Non-Members

In this talk you will learn how to maximise your opportunities in SEO and how to ensure your content stands out in a crowded marketplace.
Following Lilac James's successful talks for Cambridge Network in 2018 and 2019 we're pleased to have her back to discuss how the Google is trying to remain relevant to users, providing them with the best, most relative content for their search terms.
About Lilac James
Lilac James is a Cambridge based full services marketing agency specialising in SEO, PPC & Social Media www.lilacjames.com
"Most useful networking event I've ever attended!" Angela Curtis, Roboscientific
"Very knowledgeable and engaging in an easy to understand way." Sue Hunt, Integra ICT Ltd
Agenda: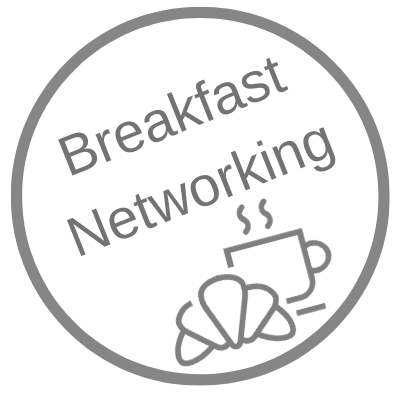 08.00am - Registration and networking over coffee and breakfast
08.30am - Speaker - Karen James, Lilac James
09.30am - Further networking and a chance to follow up with the speaker
10.00am - Event close
To attend:
Members:
Any Cambridge Network member may attend, there is a small charge of £15+VAT for members. Please log in first to receive your member discount, and then return to this page and click Book Now!
Non-members:
Non-members may also attend this session at a fee of £25+VAT. Please register by clicking Book Now!
You may wish to join as a member from £50+VAT and come along to many other events for free or at member rates!
Refunds:
In order to cover our costs for these meetings we will have to charge members £15 / head to confirm your attendance. Please note that the fee is non-refundable for cancellation within 5 working days of the event.
Want to hear about other events?
To hear about future events, jobs, courses and news please sign up here
Cambridge Network is a membership organisation based in the vibrant high technology cluster of Cambridge, UK. We bring people together - from business and academia - to meet each other and share ideas, encouraging collaboration and partnership for shared success.
When:
January 30th, 2020 08:00 AM to 10:00 AM
Location:
Hauser Forum3 Charles Babbage RoadCambridgeUnited Kingdom