Happiness at Work: Bringing your workplace back happier [Cambridge Network Webinar]
A happy workplace is more than bonuses and perks, join us to find out the importance of leading with happiness in the future of work.

When you put your people first, amazing things start to happen. Creativity and innovation go through the roof. Productivity goes up. Your teams become more motivated and engaged.
The science is in. Creating a happy work environment has a profound impact on a company's bottom line. So why doesn't every company focus on creating happiness at work? There can be a lot of confusion and misinformation on what actually makes someone happy at work... That's where we come in!
This session will look at:
What is happiness at work and why is happiness at work so important?

The statistics behind happiness at work

The 4 areas that create happiness at work

What makes us unhappy at work and how to avoid it

Simple tools anyone can use to become happier at work
You will gain the knowledge and tools you need to create a happy workplace. Happiness at work is not about raises, bonuses, perks and promotions – it comes from simple, effective actions that any leader ought to know and do.
About the speaker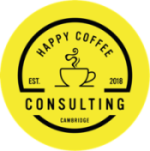 Chief Happiness Officer of Happy Coffee Consulting & Co-Lead at The Woohoo Partnership, Sarah Metcalfe founded Happy Coffee Consulting after 9 years building award winning customer service and customer experience. She has spent the last 10 years researching and training in Happiness at Work and has worked with clients around the world like Teleperformance, Abcam, L'Oreal, Google, WDHB and DoctoLib. In 2019 she was a keynote speaker in 14 countries. In 2020 she mostly stayed home!
The session will take place at 11am - 12pm on Wednesday 21st July. Please sign up to take part! Participants will be sent a link to join via Zoom prior to the start time.
To attend:
Members: Any Cambridge Network member may attend free of charge (check for full membership in our Directory). Click on Book Now, then click the login link on the next page to receive your member discount. Alternatively, please drop sara.baxter@cambridgenetwork.co.uk an email and she will book you on.
Non-members: Non-members may also attend this session at a fee of £10+VAT. You may wish to join as a member from £50+VAT and come along to many other events for free or at member rates!
Cambridge Network is a membership organisation based in the vibrant high technology cluster of Cambridge, UK. We bring people together - from business and academia - to meet each other and share ideas, encouraging collaboration and partnership for shared success.
When:
July 21st, 2021 11:00 AM to 12:00 PM
Location:
OnlineUnited Kingdom