Menopause in the workplace [a Cambridge Network Webinar]
Help your team be happy, healthy and productive. With menopausal women being the fastest growing demographic in the workplace, the problem of related absenteeism and retention of experienced female talent looks likely to increase. Join GetMeFit and their menopause specialists to talk about the positive impact you can have with the right mindset, nutrition and exercise.

Wellbeing in the workplace is a hot topic at the moment and thanks to Davina McCall, menopause has leapt up the agenda. Businesses can also start to take positive steps towards helping their people manage themselves and each other more effectively, through the transition from perimenopause, menopause and beyond.  
This session will focus on the three pillars of menopausal wellbeing: self-care, nutrition and exercise. Taking a holistic approach which focuses on mental and physical wellbeing will reap rewards in the long-term. GetMefit will share an overview in the session on why these pillars are important and share some practical tips about initiatives you can look to implement at work.
This webinar will encourage some round table discussion led by GetMeFit, a fitness and wellbeing platform that brings together independent fitness instructors and health professionals to offer companies flexible wellbeing solutions.
Webinar format:
Introduction to the team

An overview of their approach / stats and symptoms
The 3 pillars of menopausal wellbeing:
Self-care - Teresa & Aliya

Exercise - Cat Benger

Nutrition - Tanya Clarke
Q&A (As this can be an embarrassing topic for some, we would like to invite people to submit questions for the Q&A session in advance, which you can submit via the event sign-up form. We will answer as many as we can and no names will be mentioned.)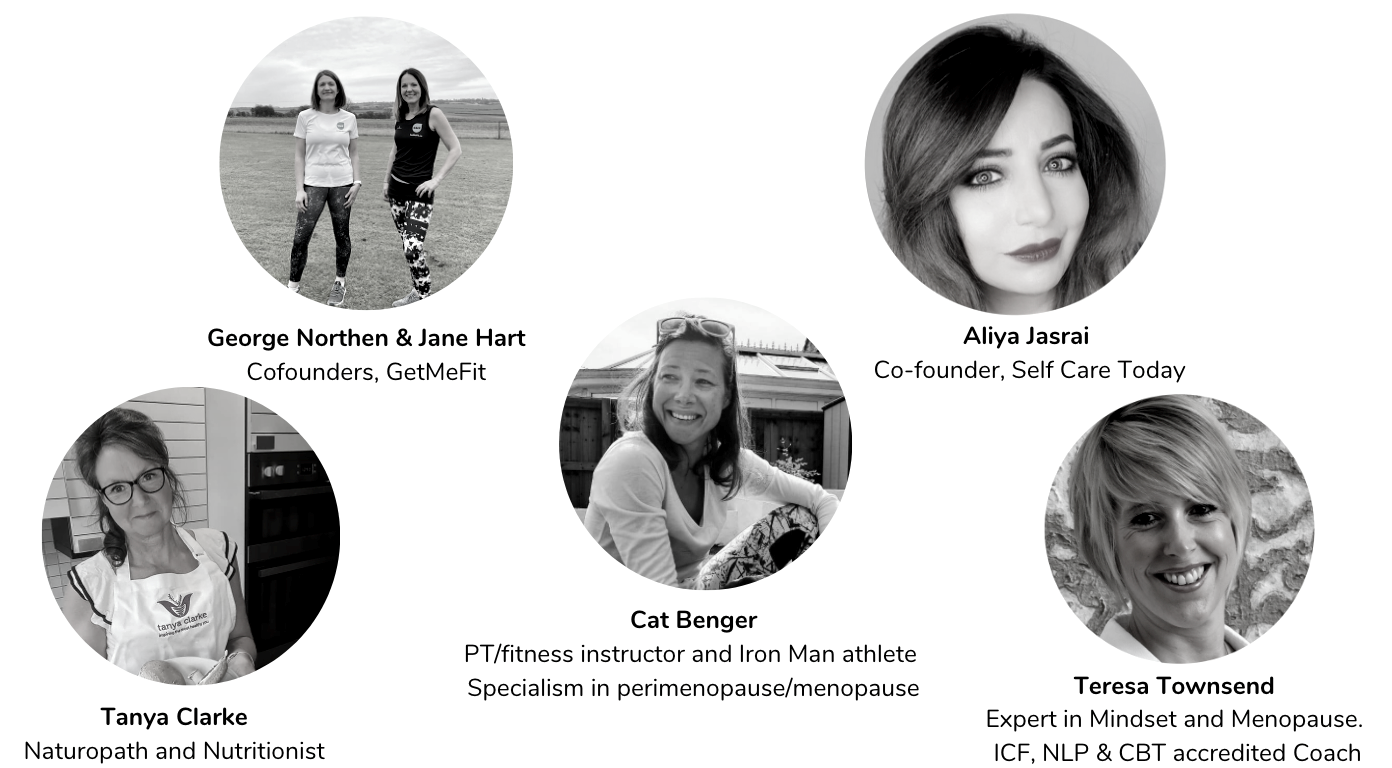 The session will take place at 11am - 12pm on Wednesday 7th July. Please sign up to take part! Participants will be sent a link to join via Zoom prior to the start time.
To attend:
Members: Any Cambridge Network member may attend free of charge (check for full membership in our Directory). Click on Book Now, then click the login link on the next page to receive your member discount. Alternatively, please drop sara.baxter@cambridgenetwork.co.uk an email and she will book you on.
Non-members: Non-members may also attend this session at a fee of £10+VAT. You may wish to join as a member from £50+VAT and come along to many other events for free or at member rates!
Cambridge Network is a membership organisation based in the vibrant high technology cluster of Cambridge, UK. We bring people together - from business and academia - to meet each other and share ideas, encouraging collaboration and partnership for shared success.
When:
July 7th, 2021 11:00 AM to 12:00 PM
Location:
OnlineUnited Kingdom