Recruiting via Video [FREE Webinar]
If your company is recruiting in amongst the coronavirus chaos, then this webinar is for you!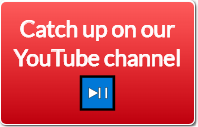 Remote recruiting throws up a few challenges. No longer can we invite a candidate in for the traditional face to face interview. How can you pick up on non-verbal body language signals via a dodgy video connection, that a face-to-face interview would usually allow you to see? What might you miss? How will you know that the candidate is genuine and that you will be able to trust them to get on with the job remotely if you hire them? How will you overcome any unconscious biases you might have? These are all questions my clients have been asking me in the last few weeks.
Remote recruiting also throws up fantastic opportunities to become more aware of how you currently recruit and what you could fine-tune. In this webinar, we'll talk about how to successfully recruit via video - and how it's more about you than it is about them!
This is the first in a series of three webinars we are hosting with Katherine Wiid, Recruitment & Retention coach:
About Katherine Wiid
Katherine has more than 23 years' experience in recruitment and career management in the technology and bio-science sectors. She has a deep understanding of what motivates people at work. As one of just 550 people in the world to have mastered a psycho linguistic conversational tool (the LAB Profile) she works with hiring managers to pinpoint what drives candidates, how they process information and how they make decisions. Her approach leads to her clients becoming very clear on how they can recruit with confidence and create an environment where their new hires operate at peak performance levels.
The session will take place at 11am - 12pm on Wednesday 8th April. Please sign up to take part! Participants will be sent a link to join via Zoom prior to the start time.
Cambridge Network is a membership organisation based in the vibrant high technology cluster of Cambridge, UK. We bring people together - from business and academia - to meet each other and share ideas, encouraging collaboration and partnership for shared success.
When:
April 8th, 2020 11:00 AM to 12:00 PM
Location:
OnlineUnited Kingdom