Lunchtime Fitness with MittFit
Join us for a quick lunchtime fitness session with Joe Mitton of MittFit to reset your energy levels on Thursday 4th Feb.

It's time to get moving! Joe Mitton, Owner of MittFit, joins us again to give you a short but revitalising workout from your home. Kickstart those happy hormones with this 30-minute high intensity Zoom workout blast.
 
The session will include/focus on
Getting your heart rate up

Mobilising your hips and lower back

Kickstarting your afternoon
 
P.S. Don't panic - the workout is fully bodyweight and Joe has progressions/regressions for every exercise so everyone can get involved with feeling the benefits and reaping the rewards!
The session will take place at 11.30am - 12.00pm on Thursday 4th Feb. Attendance is free, but please sign up to take part. Participants will be sent a link to join via Zoom prior to the start time.
About Joe Mitton
Joe is one of the U.K's leading Personal Trainers and health & well-being experts. He has been training clients for over 7 years, including pro football players, CEO's, B-List Celebrities, World Record attempters and professional sports teams.
Joe has helped 10,000's of Personal Trainers grow their business through his teachings with My PT Hub and he regularly contributes his expertise in articles for Men's Health, The Telegraph, The Huffington Post, The London Evening Standard, New Magazine and more.
You may have already seen him on BBC Look East or heard him on BBC Radio Cambridgeshire talking about how he helps his clients and the local community through free workouts for children, educational workshops and his group training workouts.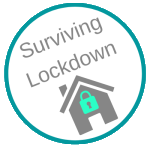 This event is part of the Cambridge Network #SurvivingLockdown series, to help you and your business cope
Cambridge Network is a membership organisation based in the vibrant high technology cluster of Cambridge, UK. We bring people together - from business and academia - to meet each other and share ideas, encouraging collaboration and partnership for shared success.
When:
February 4th, 2021 11:30 AM to 12:00 PM
Location:
OnlineUnited Kingdom