Accelerated Growth Programme – Leadership Development for Cambridge businesses
Overview
As a company develops from start-up to scale-up and on to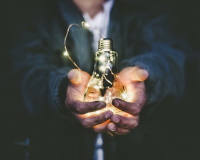 an established, high functioning organisation, it needs to develop influential leaders at all levels. Leaders need a complex set of skills in order to cope with the challenges they face. This includes inspiring individuals, building high performing teams, creating feedback cultures, and leading change.
Combining theory and practice, coupled with 1-2-1 coaching, this programme is focused on defining your leadership style and building your skills so that you are able to thrive in the current, fast-changing environment
Objectives
Develop an effective leadership "edge" (attitude/behaviours)
Lead High Performing Individuals and Teams
Create effective feedback cultures
Increase accountability through effective coaching techniques
Leading change
You will benefit from collaborative learning with peers inside and outside your own company, accelerating your learning by exchanging ideas and experiences from Cambridge companies with similar leadership challenges and opportunities.
The programme includes:
5-Modules programme spread over an 8-month period
3 online sessions/module with structured pre/post work for each session
4 Group Support and Challenge session using Action Learning Techniques to embed the theory
Structured individual coaching and mentoring.
The course is designed for leaders who want to refine skills and play a significant part in the future of their organisation's success
Methodology
Based on 'logical levels', developed in the 1970's by Robert Dilts, and on the work of scientist and philosopher, Gregory Bateson the programme involves four key aspects of the health of a business:
Environment (Reward systems, work patterns, structure and culture)
Behaviours (feelings, thoughts, attitudes)
Capabilities (Skills – Technical and Personal)
Values-Beliefs (what binds us together)
Programme Structure
Module One: 21st Century Leadership – Expectations and Challenges, Inspiring others, Developing Charisma, Building Authority, Presence and Impact in your organisation, Leadership Styles, Creating a Compelling vision, Personal Discipline (Rocks), Influencing People, Process and Projects   
Module Two: Personal Leadership – Emotional Intelligence, Building Your Brand (Relationships, Reputation and Resilience), Effective  Communication – Personality and Insights – Psychometrics, Regulating emotions, Building a high performing team.
 
Module Three: Creating a Feedback Culture – Introduction to the People planner – Competence and commitment, knowing what we want: Formal v informal contracts – reciprocation: Performance Management (what's right for us): Probation, 1-1 and 360-degree feedback: Seven steps performance management process.
Day Four: Leader as Coach – Succession Planning Developing others/Self – The Learning cycle: Coaching – Two valuable models (T-GROW and Changing belief system): Evaluation and value
Day Five: Leading Change – The change curve – My role in helping people: Anticipating conflict – myths and levels: Introduction to the change equation: Influencing techniques – Contrast, Creating tipping points.
Support and Challenge – Programme review session, Action learning sets – Format, roles and responsibilities: Discovery techniques – Fish bowl, Delayed Response:– practical session with the full group: Action plans
1-1 Coaching – Coaching forms an important and integral part of the programme with each delegate receiving at least 2 x one-hour coaching sessions focused on specific leadership challenges
Pre/Post-session work – In order to maximise the time we are together and increase the impact of the models and theories, we expect to include approximately 6 hours of preparation and reflection. This will include, Video (Alan Mulallly), PDF articles (Leadership that Gets Results) Feedback (A.P.I Questionnaire) and self-analysis (Time logs)
Psychometrics – In Module Two we experience a psychometric tool based on the psychology of Carl Jung. Insights Discovery is built to help people understand themselves, understand others, and make the most of the relationships that affect them in the workplace
The Insights Discovery methodology uses a simple and memorable four colour model to help people understand their style, their strengths and the value they bring to the team. We call these the colour energies, and it's the unique mix of Fiery Red, Sunshine Yellow, Earth Green and Cool Blue energies, which determines how and why people behave the way they do
Click here to download the full outline and copy of the Leadership Journey
Contact us for prices and more information! Click Enquire Now or email us learning@cambridgenetwork.co.uk
Image by Riccardo Annandale on Unsplash.