Microsoft Teams Training
Overview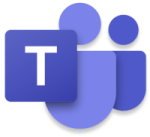 These 90 minute bite-size sessions are designed to focus on specific aspects of Microsoft Teams and will benefit anyone wanting a good understanding on these topics  The sessions will educate users in the basics of using Office 365 and its MS Teams services and covers the role of Teams, Channels, Files, Meetings and Chat.
I asked a lot of detailed questions during the course and was impressed that Alan was able to answer them straight away without any hesitation.
Course Objectives
By the end of the course, delegates will be able to:
Create and Manage a team's user base

Work with Channels, Groups and Chats

Upload files and collaborate

Communicate with colleagues via chat, video and meetings

Use Teams on mobile devices
Course Structure:
Individuals can either book 1, 2 or all 3 of the sessions below. They will run on the same day, times are below. Price is per session and sessions must be booked separately. If you would prefer to pay via invoice, please email us.
Session 1 – Communication - 09:15-10:45
Overview
What is Teams?
Accessing Teams
Settings
User Account settings
Notification settings
Chat
Start a Chat
Activating threads
Group and 1:1 Chats
Message the whole team
Add people to a chat (Inc. guests)
Formatting and Emojis, memes, stickers
@mentions
Converting chats to meetings
Status indicators
Communicating
Using Video or Phone audio
Meetings/Conference Calls
Scheduling and Joining Meetings
Inviting people to meetings
Adding people to meetings
Meeting tools – e.g. Recording
Share Desktop
Teams on Mobile IOS/Android
SharePoint/OneNote integration
Session 2 – Teams/Channels/Conversations - 11:15-12:45
Creating a Team
Public v Private
Join/Favourite a Team
Adding/Reordering/Leaving Teams
Get link to a team
Creating a Team from an Existing Team
Themes
Team Management
Adding Members/Owners
Member/Guest Permissions
Profile Management
Team picture
Channels
Creating/Managing/Viewing a Channel
Channel Connectors
Favourites/Follow
Email to Channel
Get link to a channel
Adding Tabs: Adding Uploaded Excel File to a Tab & Interacting with Tabbed File
Conversations
Conversation Thread
Tag a Person, Channel, Team
Like a message
Saved messages
Mark as unread
Starting an On-Demand Meeting via Conversations
Session 3 – Groups, Find, Storage - 13:30-15:00
Groups
Create a Group
Create a Team for an existing group
Group conversations vs conversations in Teams
Group Calendar
Group Planner/Site
Find Content
Find Chats, Files, People
Feed filter
My Activity feed
Search Commands
File Storage and Management
Uploading Files
Sharing files
Make the File a tab
Real time collaboration
Online course details
| | |
| --- | --- |
| Duration: 90 mins per session | Credits: 0.3 |
| Max. Delegates: 8 | Member Cost: £55+VAT per session |
|   | Non-member Cost: £82+VAT per session |
**Pick n Mix** Indiviudals can book 1, 2 or all 3 sessions. They will run on the same day, times are above. Price is per session and sessions must be booked separately. If you would prefer to pay via invoice please email us!
 ** Don't miss other sessions for: Microsoft PowerPoint, Microsoft Word and Microsoft Excel **
*Membership from £50+VAT per annum - join now and save on training