2idesign launch new Cambridge University Vet School website
---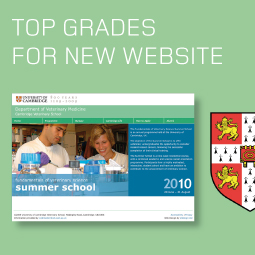 2idesign has launched a new website for the University of Cambridge Department of Veterinary Medicine.
The Fundamentals of Veterinary Science Summer School is an annual programme held at the University of Cambridge, UK.
The objective of the Summer School is to offer veterinary undergraduates the opportunity to consider research-based careers, following the successful completion of their clinical training.
To read more information, click
here.

Creative Design Agency specialising in branding, publishing, website design and UI/UX