Breathing Buildings CEO named Fellow of Royal Academy of Engineering
---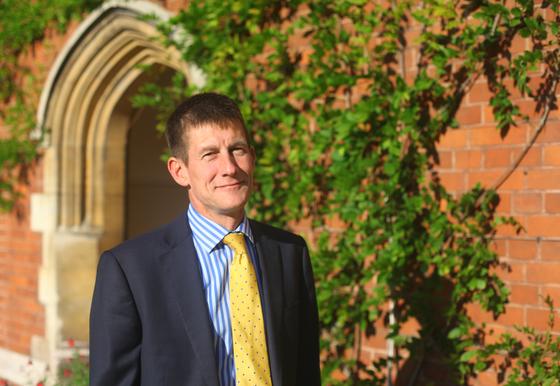 Breathing Buildings CEO Shaun Fitzgerald has been elected a Fellow of The Royal Academy of Engineering.
Our newly elected Fellows bring an enormous breadth of expertise to the Academy, widening our collective scope and knowledge." — Dame Ann Dowling
The Academy brings together the most successful and talented engineers for a shared purpose: to advance and promote excellence in engineering. It provides analysis and policy support to promote the UK's role as a great place to do business, takes the lead on engineering education, and invests in the UK's world-class research base to underpin innovation.
"Being elected to the Royal Academy of Engineering is a great honour, and testimony to the remarkable achievements of the whole team at Breathing Buildings," Fitzgerald said.
The 59 newly elected Fellows join the Academy from diverse backgrounds, including leading engineering and manufacturing companies and world-leading academic institutions. All have been invited to join the Fellowship in recognition of their outstanding and continuing contributions to engineering.
"Our newly elected Fellows bring an enormous breadth of expertise to the Academy, widening our collective scope and knowledge," said Cambridge University Professor Dame Ann Dowling, President of the Royal Academy of Engineering. "I know that they will all make significant contributions to the Academy's activities in their time as Fellows and we look forward to working with them to create benefit for society through engineering."
Breathing Buildings is a leading company in the field of natural ventilation, having developed a method that exploits the heat gains from people, lights, IT and even solar in a building, avoiding the wasteful use of radiators which have historically been the only solution to cold draughts.
The company works closely with industry bodies and government to promote sustainable buildings and improvements in environmental conditions. It was one of 10 companies named as a 2014 New Energy Pioneer by Bloomberg New Energy Finance at a ceremony in New York City earlier this year.
The company was formed as a spin-out company from the University of Cambridge in 2006, following the discovery and development of the proprietary low energy e-stack mixing ventilation system as part of a major research programme at the BP Institute, through the Cambridge-MIT Institute, with funding from BP plc.
The technology was filed for patent by Cambridge Enterprise, the commercialisation arm of the University of Cambridge, and Breathing Buildings has exclusive rights.
Breathing Buildings was set up to develop and commercialise this low energy ventilation system. During 2006/07, prototypes of the system were developed and tested in the Breathing Buildings laboratories, with a team of highly qualified ventilation experts.
The value and potential of the innovation has been recognised by several awards for innovation. Furthermore, since the e-stack system was commercially introduced in 2007, the success of the product and associated consultancy has been recognised by industry via an increasing number of awards.
e-stack systems are operating in more than 65 different buildings across the UK, ranging from retail projects to local primary schools, and there is a substantial pipeline of new projects for which Breathing Buildings is actively engaged in supplying e-stack systems.
_____________________________________________
To read more information, click
here.
Cambridge Enterprise exists to help University of Cambridge inventors, innovators and entrepreneurs make their ideas and concepts more commercially successful for the benefit of society, the UK economy, the inventors and the University.
Cambridge Enterprise, University of Cambridge