Grower-led research collaborations provide response to legislation
---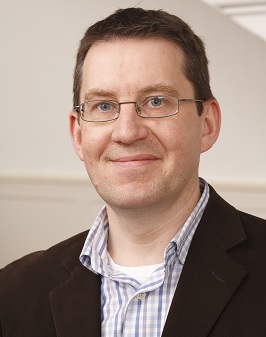 The forthcoming Agri-Tech East networking 'Pollinator' event looks at how to make research work for agri-food.
Natural products generated by microorganisms as part of a defence mechanism may provide an alternative to synthetic agrochemicals and this is an area where collaborative research can fast-track new strategies. The need for new thinking in the development of pest control is becoming more urgent as the EU is withdrawing many of the mainstay chemicals from usage.
A discussion of how collaboration can produce new solutions is the theme of an Agri-Tech East Pollinator event on Tuesday April 21st: "Symbiosis and Synergies: The Secrets to Successful Agri-Tech Collaborations".
Barrie Wilkinson of Cambridge company Isomerase Therapeutics is one of the speakers; he explains that crop protection and animal health is the focus of the company's recent award from Innovate UK.
"We are working in collaboration with Acidophil Ltd, a commercial innovation group, to develop new products to protect crops and livestock from pests.
"Many plants and microorganisms protect themselves against predators and competitors by releasing chemicals, called secondary metabolites, and these active ingredients offer the potential for a new generation of pest control agents.
"Isomerase typically, but not solely, works on natural products produced by actinomycetes, which are bacteria prevalent in the soil.
"Natural products have evolved to be selective, potent and bio-degradable organic molecules so they are environmentally friendly. They are also produced artificially using fermentation, which has less environmental impact than traditional chemical synthesis," he explains.
The Pollinator networking meeting provides an opportunity for end-users to meet with technologists and researchers, supporting the growth of an agri-tech cluster. Part of Isomerase and Acidophil's innovation consists of combining synthetic biology and chemistry to generate novel and improved versions of natural products for crop and livestock protection to address the shortcomings of existing products so Wilkinson is keen to gain an understand of the market requirements.
He says: "Isomerase and Acidophil wanted to participate in the Pollinator event as we are looking to work with agribusinesses that understand the unmet needs of farmers, are interested in innovative products and have resources and expertise in the animal health or crop protection arenas."
At the Pollinator there will also be an opportunity to hear a case-study presented by Dan Hewitt MD of Nelson County Foods and Prof. Rob Field, project leader for Biological Chemistry, John Innes Centre. Their collaborative project is looking at new technologies for potato storage and is funded through the Agri-Tech Initiative.
Dr Jonathan Clarke, Head of Business Development, JIC explains: "The exciting thing about the funding released under the government's Agri-Tech Initiative is that it is making it possible for many smaller organisations, such as growers groups, to consider accessing science for the first time.
"As a research institute we have a scientific knowledge base built up over the years. Our researchers can act as consultants for business, they understand the science and how to evaluate the literature and are able to identify where the greatest value may be obtained from further work.
"The role of the farmer or producer is to explain the challenge they are facing and also the operational constraints; for example the solution must add economic benefit, it can't be more expensive to implement than the value return from the crop. This requires a holistic understanding of the situation that can only come from someone with a practical knowledge of the industry.
JIC has recently become Agri-Tech East's first academic member. Dr Clarke sees the development of a cluster of organisations with different perspectives invaluable.
This view is supported by Dan Hewitt of Nelson County, a bespoke growers group that supplies potatoes for crisp production. Dan Hewitt agrees with Dr Clarke's sentiments:
"I will always be a promoter of science into agriculture and it strikes me that a conduit such as Agri-Tech East is required to ensure that even small voices get an opportunity to be heard. I think regional conduits work best – as innovation comes from the most unlikely of places!"
Further information about the Pollinator event "Symbiosis and Synergies: The Secrets to Successful Agri-Tech Collaborations", Norwich Research Park, 21 April 2015, sponsored by Mills & Reeve, is available here:
www.agritech-east.co.uk/events/pollinator-symbiosis-and-synergies/
_____________________________________________________
Agri-TechE is a business focused membership organisation, supporting the growth of a world-leading network of innovative farmers, producers, scientists, technologists and entrepreneurs who share a vision of increasing the productivity, profitability and sustainability of agriculture.
Together we aim to help turn challenges into business opportunities and facilitate mutually beneficial collaboration.