Red Gate Software kick-starts Cambridge's recruitment market
---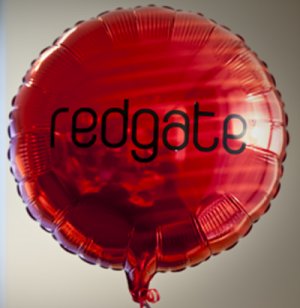 Red Gate is buying lunch for everyone in Cambridge today (Tues) who picks up a voucher from their website...
You can get hold of the voucher at www.red-gate.com/freelunch.pdf  and take it along to Thoroughbreads, Nadia's on Vision Park, the Castle Pub, 2Twenty4 in the Science Park, Railway Vue or the Monkfield Arms in Cambourne.
The Sunday Times has recognised Red Gate four years running as the best small workplace in Cambridge, but even such a popular company is finding it difficult to find people to work for them. Switching jobs is scary and it can be a pain to update your CV.
Red Gate is changing the rules of hiring. For four weeks, they're abandoning CVs and cover letters. They just want the chance to talk with people - they'll even be talking to people down the pub over a beer.
Recruitment manager Alice Chapman says: "We're so confident that we have the best software jobs in town that we're betting an iPad on it. Any software developer or tester who can persuade us to interview them will get an iPad, whether we offer them a job or not.
"We think this will unblock local recruitment, and not just for Red Gate. The whole jobs market is lethargic right now and has been for too long. Too many people are in jobs they don't like.
"We hope we're making a statement that says 'now is the time to look for something better'.
"Enjoy the lunch!"
Redgate makes ingeniously simple software and is the leading provider of software solutions for Compliant Database DevOps. We've specialized in database software for over 20 years.
Now, our products help 800,000 people in every type of organization around the world, from small businesses to 91% of the Fortune 100.
Our philosophy is to design highly usable, reliable tools which elegantly solve the problems that developers and database administrators face every day.