2idesign produce Cambridge Consultants 'Interface 48'
---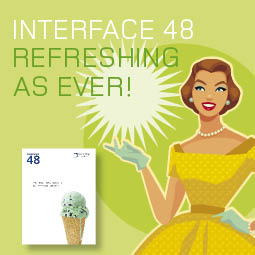 2idesign have completed another successful 'Interface' brochure for Cambridge Consultants.
Cambridge Consultants has once again used the talents of 2idesign to produce the publication 'Interface 48'.
There are some great articles in this Interface, for example, 'Fake flakes and dodgy drugs'. To keep ahead of the counterfeiters, some manufacturers introduce mistakes into their packaging; counterfeiters don't!
Also Kellogg's is reportedly piloting a technique of lasering the Kellogg's logo onto each individual flake – that should separate the flakes from the fakes.
 
To read more information, click
here.

Creative Design Agency specialising in branding, publishing, website design and UI/UX