2idesign continue to develop the CCSS brand and website
---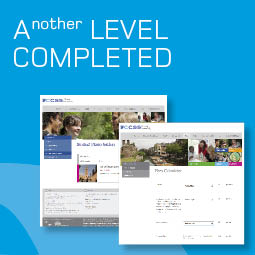 2idesign has continued to establish the CCSS brand by completing the next stage of the CCSS website.
2idesign rebranded Cambridge Centre for Sixth-form Studies, giving it a strong college feel by introducing a shield and adding a strap line to emphasise CCSS as a sixth-form college.

Most recently the company is happy to announce that phase 2 of the CCSS website is complete. This has included a calculate fees page, picture gallery, video gallery and advertising area. 
The 2i team has also added a lot of extra back-end functionality, so sadly some of its expertise you will never get to see! 
 
To read more information, click
here.

Creative Design Agency specialising in branding, publishing, website design and UI/UX