Voyage Manager rebrand to take on the world
---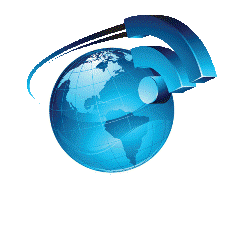 As Voyage Manager is set to expand into other markets the company has released a new-look website and corporate identity.
With a strong developing base in Europe, Voyage Manager is now looking to enter the North American markets and feels that the overhaul in the look and feel of their customer-facing software will not only improve their relationships with current customers, but also show more accurately the strength and flexibility of Voyage Manager itself.
Providing bespoke travel management solutions for any sized organisation, Voyage Manager is a fully automated, web-based service which manages, tracks, notifies and informs. Able to be used with any mode of travel and to group travellers with different routes, Voyage Manager is the centre of your global security solution.
About Voyage Manager
Voyage Manager is a Cambridge, UK based travel technology company specializing in advanced travel management, monitoring and tracking solutions.
The Voyage Manager solution is a web-based service that provides businesses with a flexible, easy to use and cost efficient platform for managing and monitoring employee travel. Voyage Manager is an automated service that is accessible from any location by web, SMS and mobile phone.
For further information see http://www.voyagemanager.com
To read more information, click
here.
Frequent travellers have unique needs. In addition to having security concerns, they need to mitigate the risks of tax and visa compliance, as well as manage their travel documents and expenses. And today, many frequent travellers also want to know how they can lower their carbon footprint. Mia Bazo is an affordable  online service and mobile app for SMEs and individual frequent travellers that fulfils all these needs.
Mia Bazo is based on the same technology as Voyage Manager, which has been mitigating these travel risks for large corporations since 2010. Mia Bazo is a unique offering that, for the first time, provides SMEs and individuals with the same comprehensive service.
Come to our website at www.miabazo.com