Sable&Hawkes deliver advertising and magazine covers for Estates Gazette
---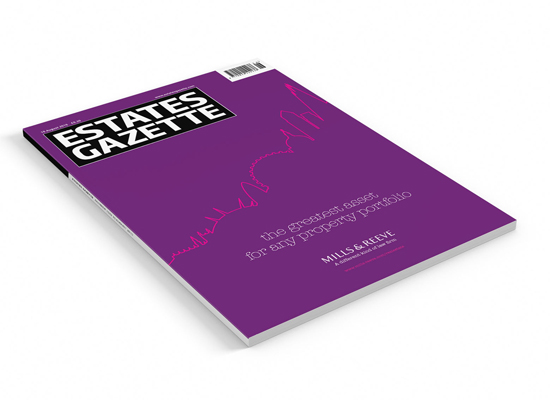 Sable&Hawkes have recently designed a front cover for the national property magazine Estates for Cambridge solicitors Mills&Reeve
The cover and advertising seeks to promote the fact that Mills&Reeve are one of the countries leading real estate teams noted for their practical and proactive client work and for unlocking the potential in a client's property portfolio with the quality of the legal solution.
This formed the basis of the creative solution, the final graphic created uses a skyline of famous London landmarks, drawn in the form of a traditional financial reporting graph. Linking a major market for the sector, London, with famous properties and a positive solution-based message.
------------------------

T: 01223 303708
M: 07712 270198
E: adrian@sableandhawkes.co.uk
W: www.sableandhawkes.co.uk
TW: @AdrianKimpton

21 Aylestone Road Cambridge CB4 1HF.
Sable&Hawkes are a graphic design company based in Cambridge. We deliver brand positioning, visual identity solutions, creative direction and corporate and promotional design in print and online.