Join Analytik & GL Optic at LuxLive 2017
---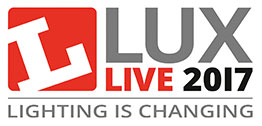 Analytik, in conjunction with partners GL Optic, will be exhibiting at LuxLive 2017, ExCel London.
LuxLive 2017 will be held at ExCel London  from 15-16th November 2017.
Find Analytik at booth L7, where the team will be demonstrating GL Optic's range of light measurement solutions.
For more information about the event, or to register for free, visit the LuxLive website.
To read more information, click
here.
Analytik specialises in cutting-edge scientific instruments for Spectroscopy, Spectral Imaging, Remote Sensing, Particle Characterisation, High Shear Homogenisation, Continuous Flow Chemical Reactors, Digital Phenotyping & Imaging and more.