Cambridge BID appoints three new directors at start of second term
---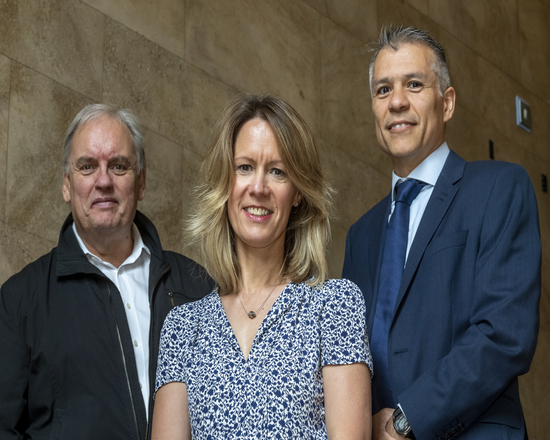 Cambridge Business Improvement District (BID) has further strengthened its Board through the appointment of three new Directors.
The organisation, which represents the interests of 1,200 city businesses, has made the new appointments at the beginning of its second term, following an Autumn ballot that saw 80% of respondents vote in favour of retaining the organisation for a further five years.
Emma Thornton, CEO of Visit Cambridge & Beyond, is well-known to Cambridge BID, having been involved in setting up Cambridge BID initially, and regularly contributing to board meetings during the organisation's first term. 
"I am excited about the opportunities that term two offers for closer collaboration between Cambridge BID and Visit Cambridge & Beyond, which is why it makes sense to formalise my commitment at this point, by joining the Cambridge BID board," she explains.
Emma has been involved, locally and nationally, in City Centre Management and Tourism since 2002; she is currently the Vice Chair of the national Association of Town and City Management (ATCM) and was formerly Head of Tourism and City Centre Management at Cambridge City Council.
Luis Navarro is the Owner and Director of Nanna Mexico, which opened its third Cambridge restaurant in November 2017.  Formerly an international corporate lawyer, Luis also runs a mobile food van franchise and Norwich restaurant. 
He comments, "I joined the Board because I love this city and I believe whatever we do to keep it a special place has consequences all over the world. History is made here, and we are part of it."
"As an independent business owner, I am convinced that local and independent businesses have a huge responsibility to create a unique kind of city, one that can serve and build its community flexibly, ethically and sustainably."
Centre Manager of Lion Yard Shopping Centre, Roger Allen, has 20 years of experience in managing shopping centres, both in the UK and overseas.  He joined the Lion Yard team in July 2017, where he oversees a £1.2m budget and 144,000 sq ft of retail space.
"Cambridge is an amazing city," comments Roger. "I'm very proud to be working here."
"I have always managed 'community' shopping centres and I'm keen to get involved in all aspects of the Cambridge community and its businesses, assisting Cambridge BID in any way I can to make Cambridge an even better place to visit."
"We are delighted to welcome these three new members to our talented and proactive Board," comments Ian Sandison, CEO of Cambridge BID.  "The new appointments reflect the sector diversity to be found within the organisation's leadership, as we seek to represent and promote the interests of retail, leisure and professional businesses across this world-class city."
Cambridge Business Improvement District (BID) consists of 1,200 city centre businesses, working together to promote the city to visitors, residents and workers, while ensuring they experience a welcoming and vibrant street scene that is both clean and safe.