Azuri appoints new VP Software and Services
---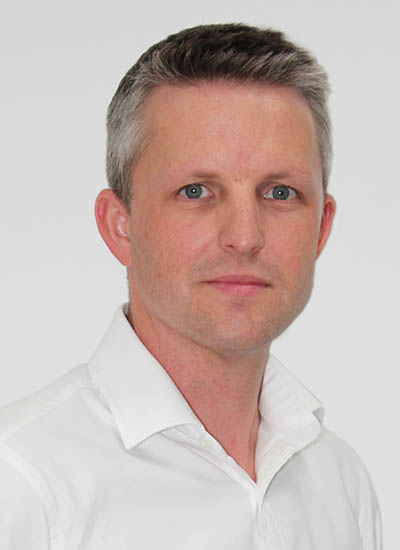 Azuri appoints new VP Software and Services to boost expansion plans for its pay-as-you-go home solar services in Africa
Azuri Technologies Ltd, a leading commercial provider of pay-as-you-go solar home solutions to rural off-grid communities, welcomes Steve Haigh to the Senior Management Team in the new role of VP Software and Services.
Steve will be responsible for managing the evolution of the company's cloud-based service platform that provides the tools and capabilities Azuri requires as the company continues to grow its customer base, territories, and products.
Steve has an extensive career history in software project delivery and leadership, with a particular interest in user experience, software product design, and digital service delivery and operation.
Steve brings over 20 years of development, delivery, and leadership experience in mobile and satellite telecommunications systems and user-centric cloud-based IoT service platforms.
Prior to joining Azuri, Steve was Associate Director, Head of Internet and Service Software, at Cambridge Consultants.
"I'm excited to be joining the Azuri team at a time where the business is scaling up and delivering the company's life-changing products and services to greater numbers of people across Africa that cannot get electricity," said Steve.
Commenting on the appointment, Azuri CEO Simon Bransfield-Garth said: "I am delighted to welcome Steve to Azuri and the Senior Management Team. Steve will bring a depth of experience that will help us drive innovation around Azuri's digital service and customer platforms as we continue to expand our PayGo solar footprint in Africa."
To read more information, click
here.
Azuri Technologies Ltd is an award winning company operating in Cambridge and Sub-Saharan Africa.
Azuri Technologies Limited