Team finds Shieldin fight against cancer
---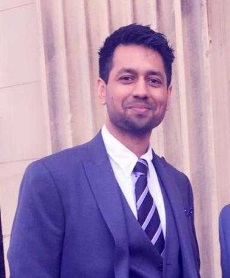 A breakthrough by Cambridge academics armed with state-of-the-art gene editing technology could further help clinicians in the battle against cancer.
They have discovered a novel protein complex, called Shieldin, which if tested could help experts better predict patients' response to revolutionary new anti-cancer drugs.
Wellcome Clinical Fellow and Addenbrooke's Hospital urology registrar Harveer Dev, the study's lead author, has just published these findings in the scientific journal, Nature Cell Biology.
Professor Steve Jackson's group (University of Cambridge) had previously discovered a new class of cancer treating drugs called PARP (Poly ADP-ribose polymerase) inhibitors, which are highly effective in cancers with mutations in the tumour suppressor gene BRCA1.
However, drug resistance is a common response, and so researchers, including Dr Dev, set out to establish how resistance might develop.
Using state-of-the-art gene editing technology, the team scanned the human genome and looked for factors which could cause drug resistance in cancer cells that lacked BRCA1. One of these factors was the previously uncharacterised Shieldin complex.
Dr Dev, a member of Addenbrooke's Academic Urology Group, said there was good reason for the research – BRCA1 and other related mutations are found in a significant number of cancers, particularly in the breast, ovaries and prostate.
He explained: "This is an important step forward in our understanding of how cancers respond to this treatment. The idea of publishing it is to share widely the findings with those in the clinical and scientific community.
"We know that those tumours with normal Shieldin levels initially respond to PARP inhibitors. However, if the Shieldin levels are low to begin with, or decrease following
treatment, then resistance is observed. This means testing the Shieldin status of BRCA1 mutated tumours might be useful in predicting responsiveness to therapy."
Professor Jackson added: "We should be able to better predict the response of a patient's tumour to specific therapies like PARP inhibitors, and ultimately personalise cancer therapy to achieve the maximum benefit for each individual."
The study was funded by the Wellcome Trust and Cancer Research UK
Cambridge University Hospitals is one of the largest and best known trusts in the country. As the local hospital for our community we deliver care through Addenbrooke's and the Rosie hospitals.
Cambridge University Hospitals NHS Foundation Trust