Marks & Clerk brings business leaders together for Cambridge IP Summit 2018
---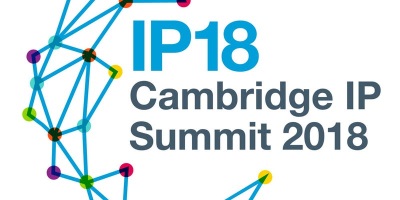 Registration is now open for Marks & Clerk's inaugural Cambridge IP Summit, to be held this Autumn.
Taking place on Tuesday 16 October, 2018, at the Tamburlaine Hotel, this free one day event will bring together in-house legal professionals, general counsel, investors, CEOs, CTOs and senior decision makers to provide a focused forum for discussing and analysing the issues currently setting the business agenda in Cambridgeshire.
The confirmed agenda includes speakers from companies including Illumina, Medimmune, ARM, Mundipharma, FlexEnable, the Cavendish Laboratory, F-Star, Sterne Kessler, Goldstein & Fox, Ipswich Waterfront Innovation, Pragmatic Printing, Vectura Limited, Envestors LLP and the EPO.
Marks & Clerk is one of the world's top intellectual property (IP) firms and aims to highlight the role that IP plays in protecting the innovation that drives the economy on a local and national scale. In 2017, the East of England filed 623 patents via the European Patent Office, up 3.1% on the previous year. This demonstrates the value of IP, and puts the region above the UK as a whole – which saw a 2.4% increase in filing.
Kirsteen Gordon, the Managing Partner of Marks & Clerk Cambridge said: "We are excited to be holding this kind of event for the first time. Cambridge remains a world leading centre of innovation and enterprise, attracting talent and dynamic businesses from around the world. By bringing together such a broad range of people from industry and academia, , we hope to begin a conversation on how best to overcome modern day IP challenges and share best practice. IP plays an important role in business, and a strong IP strategy can be the difference between success and failure for innovative companies in the region. "
One of the speakers, Laura Ayling, Mundipharma said: "The Cambridge IP Summit is a really exciting opportunity for anyone where IP impacts their day to day professional lives to come together and share ideas on how to tackle today's challenges. I'm delighted to be speaking on the day and I'm sure it will be informative, educational and insightful for all involved."
Patent and trade mark attorneys and solicitors