NW Brown appoints new Chartered Financial Planner
---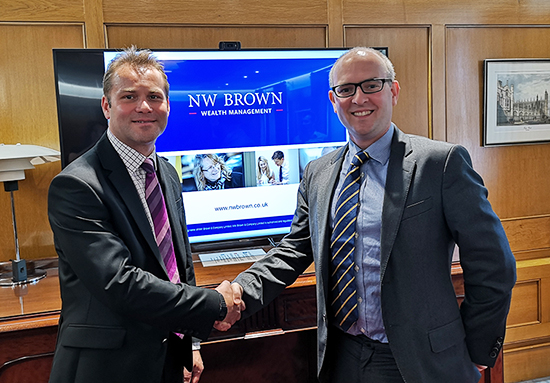 NW Brown Wealth Management is pleased to announce the appointment of Mike Trawford to the position of Financial Planner.
Mr Trawford said: "I welcome the opportunity to help NW Brown Wealth Management deliver their comprehensive financial planning and investment services to clients in East Anglia.
"Having worked in financial services for over 20 years, I was immediately struck by the team's expertise, warm and friendly approach and commitment to putting clients at the heart of everything they do. I look forward to working with a wide range of clients, in my role as Chartered Financial Planner and as part of the wealth management team, to help plan for and manage their financial future."
Image: Mike Trawford & Oliver Phillips
To read more information, click
here.
A Cambridge and international trading company