IncubyteSpace is launched!
---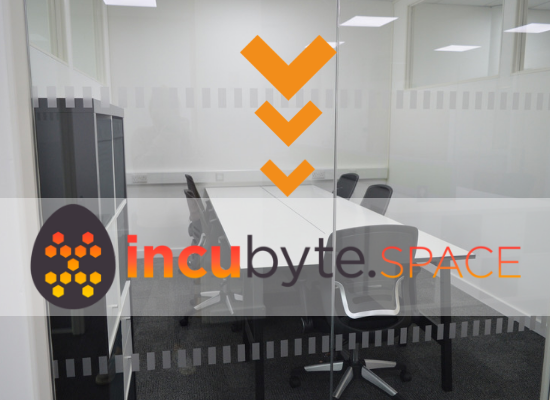 Incubyte expands with new office space; incubyteSpace
New to the Cambridge Innovation Park is the addition of private, dedicated office space branded incubyteSpace; room to excel. Consisting of 10 private offices accommodating 2 – 8 people and 8 permanent desks in a shared office environment, the 20,000sq ft space is ideal for startups, scaleups and SMEs who have potential to grow rapidly.
The serviced office space is kitted out, as you'd expect, with high-speed internet, modern furniture and includes the following:
24/7 access site access
Free parking onsite
Access to electric car charging pods
Cycle parking
Cycle parking with easy access from Waterbeach train station, City Centre and Science Park via river tow path cycle routes
Multiple free to use kitchenettes with kettle & microwave provision
Shower facilities
Café facilities
Landscaped gardens/lawn areas to enjoy
Access to Incubyte's Founder, Rob Precious & his network of business advisors and partners
What else is new?
Lease terms at incubyteSpace is hassle-free with flexible terms and no minimum notice. We appreciate entrepreneurs, startups and freelancers have a 101 things to juggle and giving 28 days 'notice' sometimes just isn't feasible.
Alongside these office terms, anyone who chooses incubyteSpace to work from will enjoy the added value of having:
Free membership at the onsite gym, Inspired Health & Fitness
10% discount at the onsite Bistro Wine & Bar (15% in first month)
Nursery child care facilities (opens onsite in 2019)
It seems timely that we're launching IncubyteSpace as National Work Life Week approaches on 1-5th October 2018. The ethos of the Cambridge Innovation Park is very much around achieving a working lifestyle that fits around people's personal schedules and vice versa.
For more information, you can download our pricing leaflet here but we encourage you to drop us a note too as every business circumstance can differ and we try to help where possible!
To read more information, click
here.
A early stage technology incubator and scale up facilitator with shared office space and dedicated offices for companies with the ability to rapidly grow. We specialise in 5 main areas of technology including Agritech.