Drone shots: one day masterclass with Cambridge TV Training
---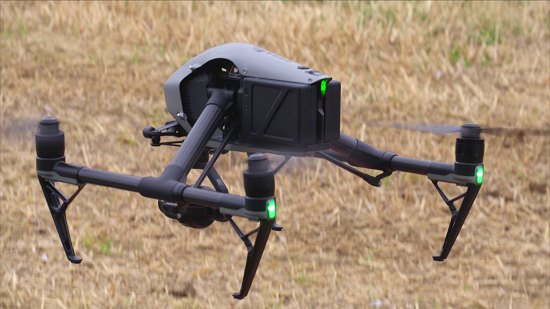 A one day workshop will show you how to capture better shots with your own drone.
If you are an experienced drone pilot - hobbyist or commercial - and interested in bringing home good footage and exploring new techniques for making video content, then this workshop on Thursday 13 March is for you.
The course will cover:
• 4K: Using the extra resolution for reframing in post
• Telling the Story: how and when to use a drone shot
• Getting the most from Intelligent Flight Modes
• Aerial cinematography techniques
• Framing and composition
• Timing your shoot – impact of natural light and time of day on your shots
• Post Production for drone shots
• Permissions
• Airmanship - Get the flying sorted first - then the camera.
• Segregating camera operator and drone pilot roles
• Drone Simulators
• Tips and tricks that will help you get good shots
Further details including a booking link are available here
Remember to bring your own drone with you! As this workshop takes place outside, in the case of bad weather, this one day masterclass will be rescheduled to 27 March.
To read more information, click
here.
Local TV and video production company for Cambridge. Broadcasting on Freeview channel 7, Virgin Media and online. Partnered by Cambridge TV School which provides professional courses in all aspects of TV Production including film, editing, lighting, sound, studio management, presentation, self shooting and developing ideas for TV