Teens filming and TV skills course runs in April holidays
---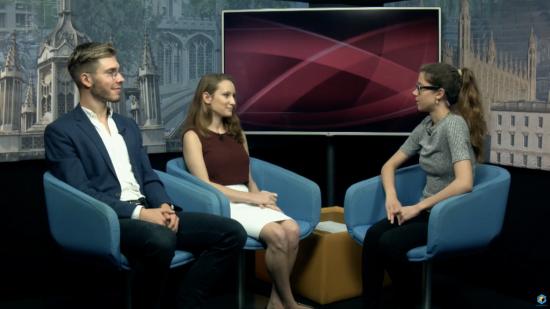 A four day course for 13-16 year olds is on offer during the school break.
Do you know someone aged 13-16 who likes to film things and wants to learn more? Cambridge TV Training is running a four day course during the April school holidays.
The team says: "Each day we will focus on a different aspect of video production e.g. camera training, presenting, studio production, basic video editing sessions. We cover all the main aspects of production to create videos. In the mornings we have practical workshops and in the afternoon we get participants to use those skills by filming something interesting.
"By the end of the course, we will have filmed and edited a video together with the potential for it to be broadcast on local TV and online.
"Camera training is taught on our Canon XA20 cameras - broadcast quality equipment - and the skills you learn can be easily transferred to any other camera. Students can bring their own equipment if they wish.
"We will be using Final Cut Pro X for video editing.
"Get in touch for more information and to meet the tutors."
To read more information, click
here.
Local TV and video production company for Cambridge. Broadcasting on Freeview channel 7, Virgin Media and online. Partnered by Cambridge TV School which provides professional courses in all aspects of TV Production including film, editing, lighting, sound, studio management, presentation, self shooting and developing ideas for TV