Dr James Fitzgerald joins Salus Wellness Clinics
---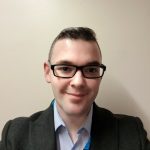 Dr James Fitzgerald has joined Salus Wellness this month.
Dr James FitzGerald is an analytical hypnotherapist registered with the General Hypnotherapy Register. He offers solution focused hypnotherapy for weight control, exercise motivation, and smoking cessation, and analytical hypnotherapy for stress management, insomnia, anxiety states,
anger management, and performance enhancement in sports/academic/executive settings or more broadly psychological work involving dreams, imagination and creative work.
To read more information, click
here.
Salus Wellness is a warm and welcoming private health centre located in the heart of Cambridge, near the Grafton Centre.