Podcast covers a multi-million dollar trade sale and a contract with Apple
---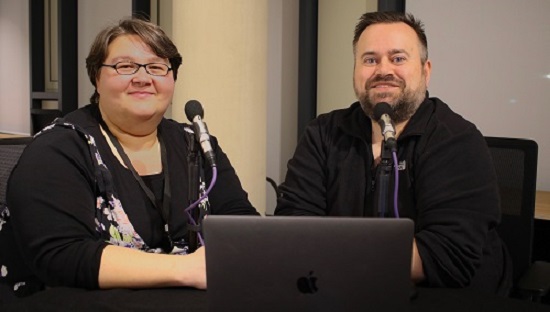 The latest episode of the business podcast Scaling, Failing & Prevailing  talks to experienced serial entrepreneur Steve Barlow. 
Steve started as an engineer, and worked at Cambridge Consultants for over 15 years. He co-founded two companies. Alphamosaic developed integrated circuits and software for camera phones and media players. It was sold to Broadcom for $123M in 2004.
He co-founded Argon Design in 2007, and this was sold in May this year, also to Broadcom. 
Listen to the podcast,hosted by Adelina Chalmers and James Parton, and learn more about how honesty led to a $123million trade sale and a contract with Apple, the challenge of balancing solving specific problems with thinking big and creating a compelling vision for investors.
More about the podcast
Adelina Chalmers is known as The Geek Whisperer and works in tech start-ups and corporates, enabling geeks at all levels to talk to each other. 
James Parton has worked in corporate innovation and he runs the Bradfield Centre in Cambridge where they help tech companies scale.
The podcast is produced by Carl Homer (Cambridge TV) and the branding was created by Tanya and Anne-Marie at Carbon Orange.
If you have questions for Adelina and James, or suggestions for future guests, get in touch.
To read more information, click
here.
Cambridge TV makes intelligent, impactful films for broadcast and the web.