Cycle September champions receive awards
---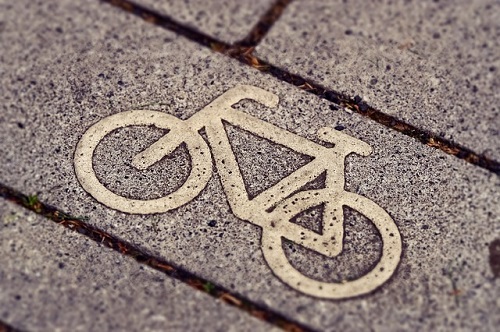 Cycling champions from across Greater Cambridge pedalled their way to prizes after riding thousands of miles during Cycle September.
More than 2,000 people in the area took part in the Global Bike Challenge, including 151 people who had either never cycled before or rarely took to two wheels – more than any other region in the UK. Cyclists from 184 different organisations rode a total of 290,466 miles over 37,513 trips - saving around 117,057 pounds of carbon dioxide emissions.
Cycle September is run by cycling organisation Love to Ride on behalf of the Greater Cambridge Partnership (GCP) with the aim of encouraging as many people as possible to cycle and travel sustainably.
Cllr Ian Bates, vice-chair of the GCP, handed out certificates to the top individuals and organisations that took park in Cycle September at an awards ceremony held at Shire Hall last week.
Cllr Bates said: "It was fantastic to hand out prizes to our cycling champions – well done to everyone who took part in Cycle September and thank you to Love to Ride for helping to get even more people out of their cars and on to their bicycles.
"Greater Cambridge is a thriving cycling destination and the GCP is committed to upgrading existing cycling links and creating new routes to provide even greater access to homes and jobs will further enhance our reputation as Britain's cycling city."
The Greater Cambridge Partnership is investing millions of pounds on cycling projects, including the Chisholm Trail, 12 Greater Cambridge Greenways and five Cross City Cycling schemes, to extend and enhance the city's already first-class cycling links. 
Emma Cross, project manager for Live to Ride Cambridge, said: "We're thrilled more people in Greater Cambridge took part in Cycle September than in any other region in the UK.
"Thank you to everyone who took part and I encourage people to keep their eyes on our channels about the upcoming Winter Wheelers campaign."
Image by Michael Gaida from Pixabay
To read more information, click
here.
The Greater Cambridge Partnership is the local delivery body for a City Deal with central Government, bringing powers and investment, worth up to £1 billion over 15 years, to vital improvements in infrastructure, supporting and accelerating the creation of 44,000 new jobs, 33,500 new homes and 420 additional apprenticeships.
Greater Cambridge Partnership