Audio Analytic's context-sensing tech on the Qualcomm® Snapdragon™ 765 Mobile Platform
---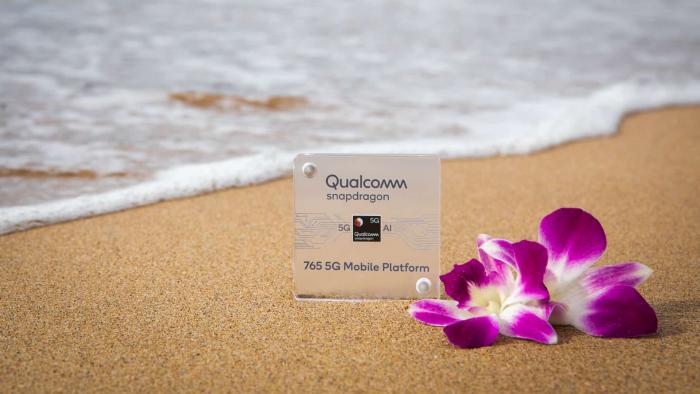 Audio Analytic's innovative acoustic scene recognition technology is among the exciting demonstrations which will highlight a range of new features and benefits that smartphone brands can offer to consumers.
By giving smartphones a greater understanding of the surrounding soundscape,  AI technology will transform the way consumers interact with smartphones.
You can read more about our acoustic scene recognition technology here.
Dr Chris Mitchell, Founder and CEO of Audio Analytic, said: "At this year's Qualcomm Snapdragon Tech Summit, we are demonstrating the powerful benefits and value that smartphone brands can offer consumers when their next-generation mass-market 5G phones understand context through a greater sense of hearing beyond speech and music.

"Our sound recognition technology is able to accurately recognise acoustic scenes and audio events, which will empower the context-sensing capabilities of devices, whether that is enhancing core functionality or enabling innovative value propositions.

"We are excited to demonstrate our advanced acoustic scene recognition technology running on the new Snapdragon 765 Mobile Platform."
The Qualcomm Snapdragon Tech Summit 2019 takes place in Maui, Hawaii, December 3-5.
To note:-
Qualcomm and Snapdragon are trademarks of Qualcomm Incorporated, registered in the United States and other countries.
Qualcomm Snapdragon is a product of Qualcomm Technologies, Inc. and/or its subsidiaries.
To read more information, click
here.
Audio Analytic is the pioneer of artificial audio intelligence, which is enabling a new generation of smart products to hear and react to the sounds around us.