Plans for changes to the Downing Street/ St Andrew's Street junction in Cambridge revealed
---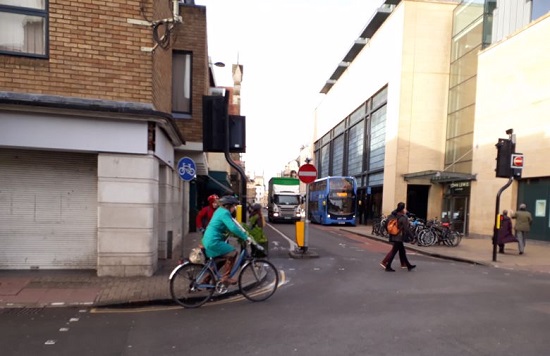 Plans to make the Downing Street/St Andrew's Street junction in Cambridge safer for pedestrians and cyclists have been revealed.
A four week public consultation outlining the proposals was launched yesterday (Tuesday 22 January) and closes to comments on 19 February.
The plans, which include the removal of the island between the carriageway and contra-flow cycle lane, aim to make the junction safer and easier to use for those travelling by bike or on foot.
People can view the plans in full and have their say via Greater Cambridge Partnership's ConsultCambs platform.
To read more information, click
here.
The Greater Cambridge Partnership is the local delivery body for a City Deal with central Government, bringing powers and investment, worth up to £1 billion over 15 years, to vital improvements in infrastructure, supporting and accelerating the creation of 44,000 new jobs, 33,500 new homes and 420 additional apprenticeships.
Greater Cambridge Partnership