Business podcast explores the state of tech in East Anglia
---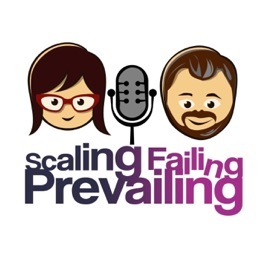 The latest episode of Scaling, Failing & Prevailing  talks to Tim Robinson, COO of Tech East.
Tech East is a not for profit membership organisation that aims to connect the tech communities in the East of England and provides a single voice for the needs of these businesses in the East. It was created in 2006.
Tim Robinson, chief operating officer of Tech East, talks to the podcast hosts Adelina Chalmers and James Parton about the state of tech in East Anglia.
Their discussion covers how Tech East represents the region and lobbies government, what's going on, talent and skills, the role of universities, and there's a debate on whether the region needs a stronger "tech identity". 
Tim says the East of England has a number of smaller but important centres such as Cambridge, Norwich, Ipswich and Martlesham where BT has one of its global R&D centres. By joining together, they can be on the same playing field as bigger places like Manchester and Edinburgh.
More about the podcast
Scaling, Failing & Prevailing is the podcast that helps start-ups and corporates to learn from each other through great conversations.
Adelina Chalmers is known as The Geek Whisperer and works in tech start-ups and corporates, enabling geeks at all levels to speak better with each other. She also helps start-ups from Cambridge University to secure investment.
James Parton has worked in corporate innovation and has experienced start-up to IPO. He runs the Bradfield Centre in Cambridge where they help tech companies scale and the centre hosts hundreds of free tech events every year. 
The podcast is produced by Carl Homer (Cambridge TV) and the branding was created by Tanya and Anne-Marie at Carbon Orange.
For more on Cambridge TV go here: https://cambridge-tv.com/
To read more information, click
here.
Cambridge TV makes intelligent, impactful films for broadcast and the web.