Professor David Abulafia awarded Wolfson History Prize 2020
---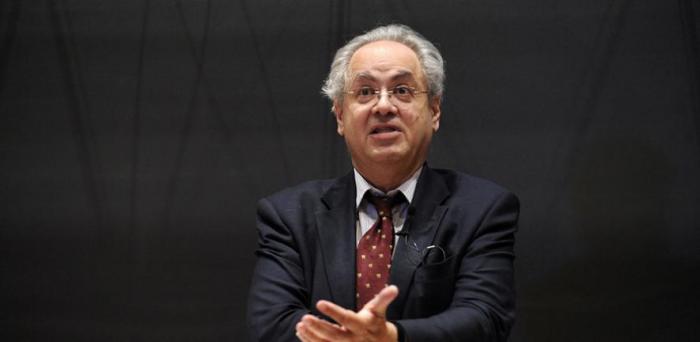 Abulafia wins for his epic history of humanity's relationship with the world's oceans, 'The Boundless Sea'.
This year's Wolfson History Prize has been awarded to David Abulafia, Emeritus Professor of Mediterranean History and Fellow of Gonville and Cauis College, for his book The Boundless Sea: A Human History of the Oceans, published last autumn.
The book traces the history of human movement, trade and communication around and across the world's greatest bodies of water, charting our relationship with the oceans from the time of the earliest seafaring societies to the maritime networks of today's container ships.
The award was announced on Monday night at the Wolfson Prize's first virtual ceremony, which featured guest appearances from previous winners, including Professor Mary Beard from the University's Faculty of Classics.
The Chair of the Wolfson Prize judging panel, Professor David Cannadine, described the book as one of "deep scholarship" and said it was brilliantly written.
"The Boundless Sea tackles a world encompassing subject: humanity's constantly changing relationship with the seas that cover most of our planet and on which our very lives depend," Cannadine said.   
In The Boundless Sea, Abulafia follows merchants, explorers, pirates, cartographers and travellers in their quests for spices, gold, ivory, slaves, lands for settlement and knowledge of what lay beyond. It builds on Abulafia's previous book The Great Sea, a human history of the Mediterranean.
Image: David Abulafia speaking at the Holberg Prize symposium.
The University of Cambridge is acknowledged as one of the world's leading higher education and research institutions. The University was instrumental in the formation of the Cambridge Network and its Vice- Chancellor, Professor Stephen Toope, is also the President of the Cambridge Network.
University of Cambridge (cam.ac.uk)