Genomes front and centre of rare disease diagnosis
---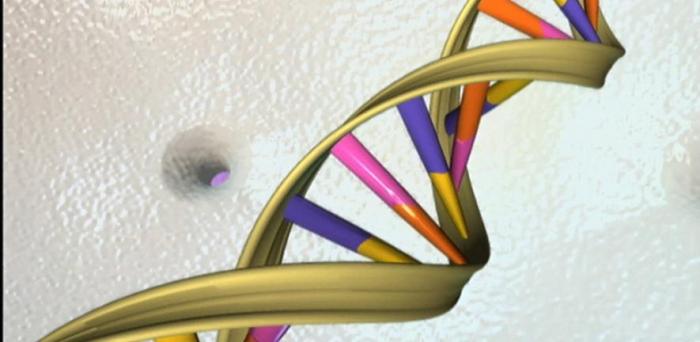 Cambridge-led study discovers new genetic causes of rare diseases, potentially leading to improved diagnosis and better patient care.
A research programme pioneering the use of whole genome sequencing in the NHS has diagnosed hundreds of patients and discovered new genetic causes of disease. Whole genome sequencing is the technology used by the 100,000 Genomes Project, a service set up by the government to introduce routine genetic diagnostic testing in the NHS.
The results of the study, published in the journal Nature, demonstrate that sequencing the whole genomes of large numbers of individuals in a standardised way can improve the diagnosis and treatment of patients with rare diseases. It was led by researchers at the University of Cambridge together with Genomics England.
The researchers studied the genomes of groups of patients with similar symptoms, affecting different tissues, such as the brain, eyes, blood or the immune system. They identified a genetic diagnosis for 60% of individuals in one group of patients with early loss of vision.
The programme offered whole-genome sequencing as a diagnostic test to patients with rare diseases across an integrated health system, a world first in clinical genomics. The integration of genetic research with NHS diagnostic systems increases the likelihood that a patient will receive a diagnosis and the chance that a diagnosis will be provided within weeks rather than months.
"Around 40,000 children are born each year with a rare inherited disease in the UK alone. Sadly, it takes more than two years, on average, for them to be diagnosed," said Willem Ouwehand, Professor of Experimental Haematology at Cambridge, the National Institute for Health Research BioResource and NHS Blood and Transplant Principal Investigator. "We felt it was vital to shorten this odyssey for patients and parents.
"This research shows that quicker and better genetic diagnosis will be possible for more NHS patients."
In the study, funded principally by the National Institute for Health Research, the entire genomes of almost 10,000 NHS patients with rare diseases were sequenced and searched for genetic causes of their conditions. Previously unobserved genetic differences causing known rare diseases were identified, in addition to genetic differences causing completely new genetic diseases.
Image:  DNA Double Helix
The University of Cambridge is acknowledged as one of the world's leading higher education and research institutions. The University was instrumental in the formation of the Cambridge Network and its Vice- Chancellor, Professor Stephen Toope, is also the President of the Cambridge Network.
University of Cambridge (cam.ac.uk)