Cambridge Healthcare Research celebrates five years
---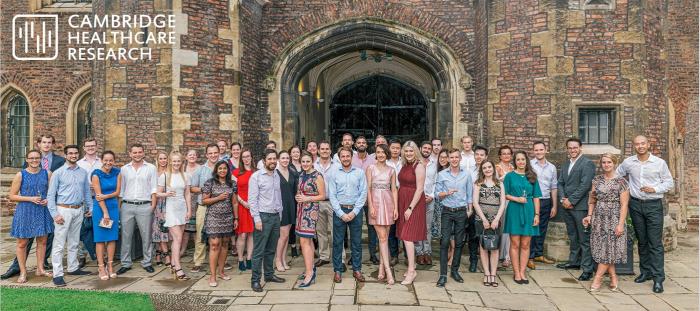 CHR looks back on its achievements over the past five years.
It's been 5 years! We have built a strong team focused on the common goal of providing High quality strategic insights to our pharmaceutical and medical device clients. It takes great team work to do what we do, so at our five year celebrations we were challenged to a few games centered on our core values of curiosity, resilience and collaboration.

Our team, now includes more than 45 life sciences PhDs and MBAs from the world's top universities, and experienced team-members from brand, marketing, medcomms and market research backgrounds. We pride ourselves on a deep understanding of the broad range of therapeutic areas we serve, as well as our commercial instinct and customer focused ethos.

Looking to the future, we are excited about the next phase of our journey, how each member of the team develops and grows, as well as welcoming new members to the team!
Cambridge Healthcare Research (CHR) is a competitive analysis consultancy providing strategic support to pharmaceutical, medical device and consumer health clients.
Cambridge Healthcare Research