Promotions announced at busy city law firm
---
Two promotions have been announced at a city law firm, where post lockdown residential sales are now flourishing.
Karen Luxton-Walsh (pictured left) and Bradley Armorgie (right) have both moved up the ladder at Hewitsons, where one property recently achieved a sale of £200,000 over the asking price.
Booming transactions at Hewitsons can be put down to several factors, according to Clare Martin, partner and head of the residential property team at the firm (pictured below): the government's recent announcement of the relaxation of stamp duty on properties over £500,000; Covid clauses set up to protect the existing chains during the pandemic, state-of-the-art IT at the firm, which help make buying and selling a property quick and easy, and the excellent reputation of the residential property team, which is well-networked and well-known in the city.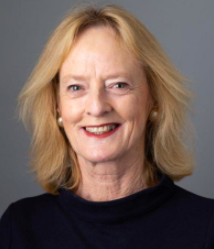 Clare said: "Property sales ground to a halt during lockdown, for obvious reasons. But thanks to news regarding stamp duty and Covid clauses put in place to protect existing chains, we have seen a sudden jolt in activity – with sellers who have had properties on the market for often up to a year with no movement now achieving sales considerably over the asking price.
"Significant investment in IT in the past year has meant that our excellent team at Hewitsons has been able to deliver outstanding client service whilst working from home – working seamlessly."
As a result, the firm has promoted Karen Luxton-Walsh to the role of solicitor. Karen gained over 15 years' experience as an environmental engineer prior to pursuing a career in the law. Her previous experience included a wide range of planning and environmental work focussed on assessing and balancing the impacts of development. Karen also has over four years' experience in non-contentious property matters including sales/purchases and transfers.
Bradley Armorgie has been promoted to the position of associate within the firm. Bradley joined the residential property team in 2016. Bradley has experience of all aspects of residential property including sales and purchases of freehold and leasehold properties, remortgages, lease extensions and enfranchisement work.
Clare continued: "This year has been challenging for us all, as we have adapted our ways of working, but the residential property team at Hewitsons has continued to deliver complete client focus throughout. Congratulations to Karen and Bradley. The board of directors at Hewitsons wish you long and successful careers."
We pride ourselves on delivering an outstanding service to a wide range of individuals, businesses and institutions including charities, educational and sports bodies. The firm's size and breadth of specialisms means each client receives the focus it requires.
We operate UK wide and have worldwide reach via our network of independent law firms, LawExchange International.