Six tips for managing difficult conversations remotely
---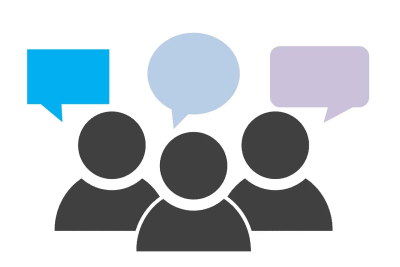 The HR Dept. share some tips for managing difficult conversations while working remotely.
Do you need to have a difficult conversation with an employee, but aren't quite sure where to begin?
If you've been working remotely and not seeing employees on a regular basis, perhaps a difficult conversation has been easier to avoid.
The trouble with this is the problem will not go away on its own. It can actually create more problems that start to spiral. This may feel harder to keep under control when working from afar.
Although it may seem awkward or uncomfortable at first, talking things through with an employee can have many benefits. You could be one conversation away from getting the results that you need.
An important part of effective people management is learning how best to approach and hold difficult conversations with employees, especially conversations that carry an element of risk. Read on for some top tips that can help both you and your management team with this.
1. Know your end goal. If you have identified a problem and decided that a conversation needs to happen, before you go any further, stop and think about what you want to get out of it. For example, if the problem concerns an employee's poor performance should you be holding a capability meeting with a performance plan or is it merely a pep talk that is needed to boost productivity. Keep your end goal in sight, it will help to keep the conversation on the right track.
2. Dedicate a time. Impromptu calls are helpful to clear up minor misunderstandings, especially when your team is working remotely. Conversely, if the topic of your conversation is sensitive or has the potential for confrontation, it's better to schedule a call, allowing you both enough time to talk. If you have the technology in place, video calls can help to break down barriers and improve human connection. Planning a time to talk also allows you enough time to prepare and shows you are committed to finding a solution.
3. Be prepared to listen. By now you should know what you want to say and what you want to achieve, but there is a piece of the puzzle missing: the input from your employee. Have some open-ended questions to hand and be prepared to really listen to what the employee has to say. This will show that you value their input and are seeking a fair and objective resolution.
4. Know the risks. Difficult conversations in the workplace can be risky if managed poorly. Emotions can run high and there could be risk of discrimination if protected characteristics are concerned. Make sure you stick to the facts and refer to company policy wherever possible. Follow a fair process and keep a record of your notes and findings. You may need to refer to them in the future.
Additional risks due to COVID-19
The current climate poses additional risk for managers to be aware of. That is that many people have suffered with poor mental health as a result of the pandemic. This can undoubtedly change behaviour or impact performance at work.
Showing compassion and support can help employees to open up and admit if they are struggling. Providing access to an employee assistance programme can help here. Ask us if you would like to know more.
5. Keep the communication flowing. Good communication can be preventative and stop problems from arising in the first place. If you are in regular contact with your remote employees, you can reduce the chances of miscommunication. Usually we would say: "Have an open-door policy". When you are managing a remote team however, some thought will be required as to how to introduce something equivalent. It could be scheduling time in your diary for catch up calls or taking your status off of "busy" to allow for valuable talking time.
6. Seek support when you need it. Lastly, if you feel as though you could do with some additional support or an impartial attendee for a high-risk conversation, let us know. Our HR professionals are here to listen and help you prevent people problems in your business.
To read more information, click
here.
Local businesses throughout Cambridgeshire, run by people like you, outsource their HR because it is easier and more cost effective. We tell you what you can do, not what you can't. We are here to give you practical and sensible help to sort out problems whenever you need us. When you are thinking about how to grow for the future, we can help you put together the 'people plans' to enable you to be even more profitable tomorrow.