Downing Street safety upgrades complete
---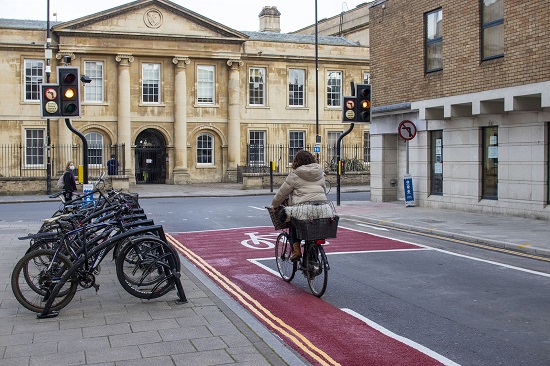 Safety upgrades to a busy junction in central Cambridge have been completed by the Greater Cambridge Partnership.
The improvements to the junction between Downing Street and St Andrew's Street include the removal of the traffic island and the widening the pavement.
New traffic signals have been installed and double yellow lines have been added to make it safer for people travelling in the area.
Further safety enhancements are expected to be carried out near Corn Exchange Street in the next six weeks.
To read more information, click
here.
The Greater Cambridge Partnership is the local delivery body for a City Deal with central Government, bringing powers and investment, worth up to £1 billion over 15 years, to vital improvements in infrastructure, supporting and accelerating the creation of 44,000 new jobs, 33,500 new homes and 420 additional apprenticeships.
Greater Cambridge Partnership