Blackstone's BioMed gives shot in the arm to Cambridge life science park expansion
---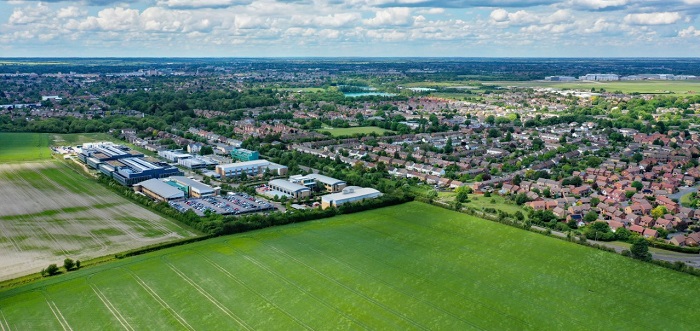 Michael Jones, Director, Cheffins, gives his reaction to the news of BioMed Realty's investment in the Cambridge cluster.
He says:  "It was announced this week that Blackstone's portfolio company, BioMed Realty will double the size of its UK Life Sciences Portfolio with investment to the tune of £850,000,000 to be ploughed into the delivery of lab space within the Cambridge Cluster.
"This record level of investment which is expected to provide 800,000 sqft of Grade A lab and office space and create up to 2,700 jobs, underpins the future expansion of the Cluster. This is a fantastic news story for corporate Cambridge and the quality and scale of this investment shows the faith of investors in the development of the city.
"BioMed's acquisition of the Cambridge International Technology Park, a 15-acre site on Fulbourn Road and a further 27-acre plot at Granta Park, is an illustration of the continued wide-scale investment which the life sciences sector has seen since the Covid-19 pandemic struck. Recent reports have shown that globally $103bn in venture capital has been raised so far in 2021, more than in the entirety of 2020 as investors look for exposure to this fast-growing sector. And of course, as more money is poured into the sector, the more that companies will grow and in turn, have greater needs in the real estate market.
"Cambridge has continued to be the centre for the life sciences market and as the city is home to more labs than anywhere else in the UK, the demand for quality space has continued unabated over the past 18 months. Demand is such that rents are continuing to grow at pace, as technology, life sciences and knowledge-based companies compete for the best accommodation on offer. This ability to deliver an additional 800,000 sqft on two of Cambridge's flagship life science developments will be welcomed by many in the industry and ought to go some way to relieve the bottleneck of supply which the city has suffered from in recent months.
"BioMed Realty is one of the leading developers and one of the largest private owners of life science space in the market. The company is known for delivery high quality space which meets the demands of the companies at all stages of their growth. With companies which begin in incubator space look to scale-up and expand at pace, this new delivery from BioMed ought to help ensure that these companies can stay local to Cambridge, further adding to the local and wider economy."
See also: Blackstone's BioMed Realty announces plans to double the size of its UK life sciences portfolio
 
Cheffins is a market leading firm of surveyors, valuers, property advisers and auctioneers. What distinguishes Cheffins is its unique range of specialisms and pre-eminence in them, regionally, nationally and internationally.