US2U Consulting E-news November 2021: Fully open for business
---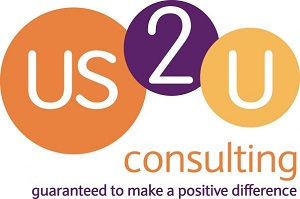 Read US2U Consulting's latest news and find out how its team can make a positive difference to your organisation.
US2U Consulting writes:
We are pleased to share our November e-newsletter, which reiterates that US2U Consulting is fully open for business and has been delivering face-to-face meetings, workshops and coaching sessions safely and effectively for several months now, with great results. We are seeing many positive team-building benefits at the moment too, as colleagues are getting used to being together in the same room again to learn, problem-solve and capitalise on current business opportunities.
This month's newsletter also includes a Net Zero Update from US2U Consulting, as well as Creative Swiping with a client, our latest podcast episode and new positive client testimonials.
Read now: US2U Consulting E-news November 2021
Please contact us to learn more about how we can make a Positive Difference to any organisation.
To read more information, click
here.
US2U Consulting is a forward thinking Management Consultancy offering key solutions which make for better business practice and management in any organisation. Our successful growth has been built on the ability of our Consultants to achieve results, and the reputation this has created with our clients.