Arcus finalist in SME Digital Company of the Year 100 Leaders Awards 2015
---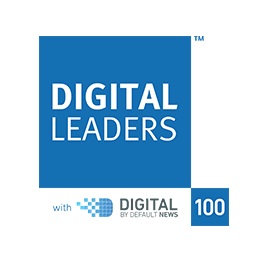 Arcus Global recognised by industry leaders for digital transformation achieves finalist status
Arcus Global's nomination in this category recognises the commitment they have demonstrated in helping local government to utilise new technologies that are changing the way services are delivered to citizens.  Arcus has successfully provided digital strategies and solutions that improve services and save money by replacing traditional applications and service stacks with innovative, Cloud based alternatives. 
Arcus's customers, Peterborough City Council, Bristol City Council and Buckinghamshire County Council have benefited from this new way of working and, have themselves been shortlisted in the Leaders awards within their respective categories.
The awards are run by Digital Leaders, an independent group delivering information and thought leadership on the latest solutions and how these transformational changes are making a real difference.  The awards recognise businesses that, over the past year, delivered innovation through the use of new digital services for the public sector.  Almost 600 nominations were received and the 2015 shortlist is now open to public voting online alongside a panel of expert judges.
Commenting on Arcus Global's success as a finalist is Denis Kaminskiy, CEO, "We are excited by this recognition from the industry and thank our customers and partners who voted for us.  Arcus has been passionately innovating in this field since 2009, and today, I am very pleased to see how much we have delivered. I am especially proud to see our partners and clients being nominated themselves, for projects we helped deliver".
Arcus is becoming well-known within local government for providing an end-to-end digital experience, from Consulting to Implementation, Deployment, Software Development and their own off-the-shelf products targeting line-of-business systems for the UK Public Sector.   
The winners will be announced at a black-tie awards dinner on Thursday 25 June at the Hilton Park Lane Hotel, London.
About the Digital Leaders Awards:  The 2015 Digital Leaders 100 list honours the highest digital achievements from across the UK's public, private and non-profit sectors. The awards celebrate individuals and organisations who are leveraging digital innovations to transform the UK's public services and its social and economic opportunities.
To vote for Arcus Global, go to www.www.digitalleaders.co.uk/ or www.digitalbydefaultnews.co.uk/
Arcus Global Press Contact: Debra Wilkins
Tel UK: +44 (0) 1223 911841
Email: debra.wilkins@arcusglobal.com
Web: www.arcusglobal.com
Follow us on Twitter - @arcusglobal
See us on the Knowledge Hub
To read more information, click
here.
Arcus Global is an innovative Cambridge start-up working to bring Cloud Computing technologies and solutions to the UK Public Sector.