BBC laughs with the Dalai Lama
---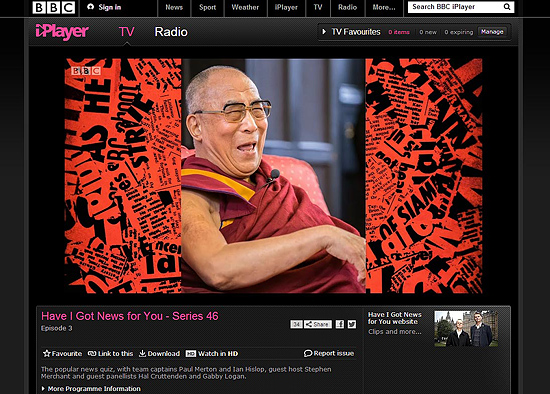 Media Imaging Solutions supplies photo to the TV show Have I Got News For You.
Photographer Alan Bennett of Media Imaging Solutions writes:
I sometimes do press work through an agency called London News Pictures, which is a handy way to acquire press accreditation for jobs and for syndicating my images to lots of media buyers - including the BBC.
I was watching 'Have I Got News For You' on BBC 1, and what a surprise when a photo I took of the Dalai Lama popped up on the screen.
This was from a press conference I attended in April while His Holiness was visiting Cambridge. It was great to see one my favourite photos of the year being used on national television.
_______________________________________________
To read more information, click
here.
Cambridge Photographer specialising in corporate and PR photography.
Media Imaging Solutions |Professional Photographer|Cambridge|Cambridgeshire