Cambridge Marketing College radio show is all about digital
---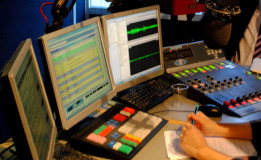 The latest Cambridge Marketing College radio show is about growing a network and digital case studies.
Simon Lewis of the UK Marketing Network explains how he grew a network of 60,000 followers on LinkedIn. He explained that he started the network in 2009, just after the Crash, so realised he needed to do something different. He toured the country in a bus, with in a team of 5, stopping a major cities to do events and then encouraging people to discuss the event afterwards online. Then they found that people wanted full-day conferences, rather than smaller evening events. They then launched OnTheEdge! Conferences, which are based around specific industry, which Simon discusses more next week. 
 Mike Berry, author of two volumes of the Best of Global Digital Marketing Storybook. The books have a wide variety of case studies, including B2B, fundraising, retail and financial services. One example given is the Finngenerator from Visit Finland, the Finnish Tourist Board, which allows the user to put their name in and find out what their Finnish name would be. It is fun, relatively cheap, and almost impossible to resist and share. Have a go at  http://www.visitfinland.com/campaigns/finngenerator/public/en/. 
 You can contact the show at review@marketingcollege.com or @cmcpointsofview
Cambridge Marketing College is the leading Marketing College in Europe offering professional Marketing and PR qualifications and courses.
Cambridge Marketing College