Can your business weather the CV-19 storm?
---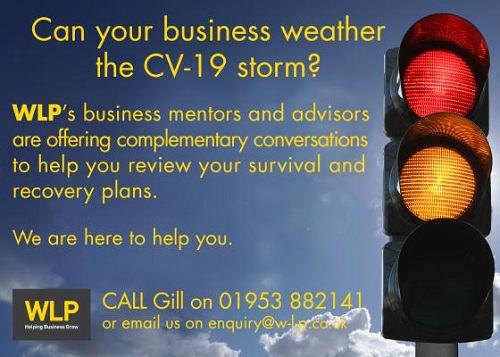 WLP's business mentors and advisors are offering complimentary conversations to help you review your survival and recovery plans.
To read more information, click
here.
WLP is a UK business consultancy service based near Norwich, Norfolk and has been established for over 25 years. We carry out much of our work across East Anglia and the East Midlands, but operate in the rest of the UK as well. We help our clients get from A to B and sometimes help decide where B is. We get results.