Caravan Industries to double production output with another Inca Onset investment
---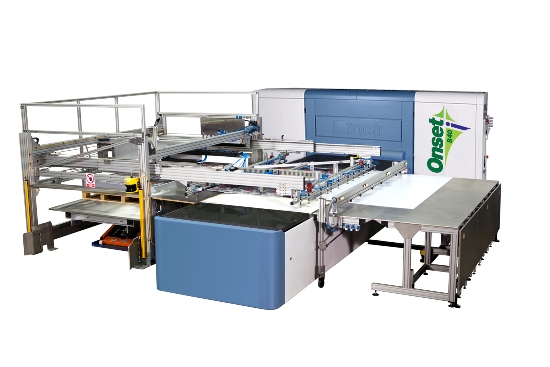 Caravan Industries has placed an order at FESPA Digital 2014 for its second Inca Onset device.
The leading wide format digital print service provider and signmaker will see its output capability double once the new Onset S40i with ¾ automation has been installed in June.

Caravan Industries has a longstanding affiliation with Fujifilm, already boasting an Inca Spyder 320, Acuity 2545, Acuity LED and Inca Onset S20. General manager of Caravan Industries, Nasser Elras, comments: "We have a very good relationship with Fujifilm as well as its dedicated distributor in Saudi Arabia, Alaoun Trading Company. So, when we looked at the devices that could handle the additional work we need to produce – mostly on corrugated and Forex sheets – we approached them too.

"Although we reviewed a number of printers, we took into consideration the consistent quality and robustness of Fujifilm's devices that we are already familiar with, while their technical support is second-to-none. And, as the Inca Onset S40i will allow us to double our productivity, I am confident that the decision to invest with Fujifilm is the best one for us to make."

The 4-colour with white Onset S40i includes a double white ink capability, resulting in excellent print speeds when printing white onto a wide variety of premium quality graphic substrates. It incorporates 168 Fujifilm Dimatix printheads (56 for white) on a full width print array. As a result, the printer produces superb POS-quality display graphics economically at throughput speeds of up to 560 sqm/hr (CMYK only) equivalent to 112 full bed sheets/hr (3.14 x 1.6m), and onto substrates up to 50mm (2 in) thick. A choice of uni-directional, bi-directional and super high quality print modes can be selected depending on the specific job requirements. The printer uses Fujifilm's Uvijet OZ ink system which provides excellent colour gamut, adhesion and finishing properties.
________________________________________________
To read more information, click
here.
Manufacturer of wide format digital printers.
Inca Digital Printers Limited