Cheffins comments on the Spring Statement
---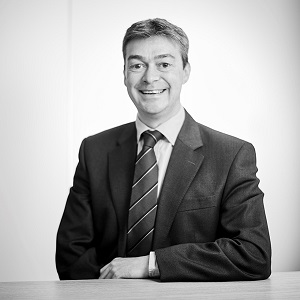 Simon Gooderham, joint managing partner, Cheffins, comments on the Chancellor's Spring Statement:
On Cambridge investment:
"Once again, Cambridge has featured heavily in the Spring Statement, proving its status as one of the cornerstones of the UK economy. The Chancellor's additional £200m investment in cutting-edge R&D and technology projects in Cambridge, Oxford and Edinburgh will help to sustain Cambridge's burgeoning genetics industry. As a key employment sector for the city, the government's funding of £45m for Cambridge will see a knock-on effect on the city's already prosperous local economy.  Elements such as this, alongside the development of the Oxford – Cambridge arc and the arrival of multinational businesses, most recently Huawei, puts further pressure on Cambridge's small housing stock and insufficient road and rail networks. Indeed, for the UK to retain what Mr Hammond calls its 'competitive advantage' in the tech and R&D sectors, the need for the provision of housing and infrastructure around Cambridge city centre is becoming increasingly acute. Hopefully the new National Infrastructure Strategy ought to take this into account, particularly as it was mentioned that the £717m pot will help to unlock up to 37,000 new homes, some of which will be in Cambridge. Next all eyes will be on the Chancellor's new vision statement for the Oxford-Cambridge arc which will be published shortly." 
On housing:
"Whilst no one expected this Spring Statement to bring with it a raft of changes for the UK property industry, announced measures for increased funding for affordable homes is welcomed. In an area where affordability issues are reaching crisis point, the release of land for thousands of new homes in Cambridge hopefully ought to help allow the local younger generation to clamber onto the housing ladder. Similarly, moves to help developers future-proof new build homes to meet low carbon heating and high standards of energy efficiency are essential to help purchasers to keep their money in the bank and not with the energy suppliers, whilst also protecting the environment. There have been too many reports of below standard housebuilding over the past few months and anything to help improve the quality and build of the UK's new homes to ensure they are still fit for future generations are essential for the sustainable growth of the industry. In addition, any measures introduced in order to speed up housing delivery will be met with open arms as shortages of stock have reached unprecedented levels in parts of the UK." 
On stamp duty:
"It is unfortunate that the Chancellor did not tackle the issue of stamp duty which has had Britain's housing market in a stranglehold and a relaxation of the levy, or even a holiday from it, could have gone some way to kick-start the market, particularly amongst those looking to downsize. In context, stamp duty receipts have fallen significantly in 2019, down approximately £100m in comparison to January 2018, which highlights the lack of movement within the housing industry. Until certain factions of the market are incentivised to move house, rather than penalised for it, the enormous swathe of second-steppers and family movers will remain locked in to their current properties, which will do nothing for Mr Hammond's stamp duty bill moving forwards. No longer should stamp duty be the government's golden goose and rather it should be analysed and amended in line with the current economic conditions."
On business rates:
"Retailers will be disappointed that Philip Hammond did not tackle the issues surrounding business rates in today's statement. It was dubbed the 'high street Armageddon' by the head of the British Retail Consortium earlier this week and indeed, the state of the British high street is now looking like its reaching the point of no return. With more closures amongst the sector than at any other time and footfall seeing the biggest drop in January than it has for the past five years, the government really needs to cut business rates. Rates have been the sticking point for retailers since the revaluation in April 2017, which led to direct tax rises for many retailers. Whilst Mr Hammond might wax lyrical about reinvestment into the high street and funding for conversion of shops to residential and so on, the reality is that without a cut in rates, for many, renting a unit on a British high street is no longer viable. In illustration, 2018 saw almost 150 appeals per day lodged against business rates according to the government's Valuation Office Agency. The death of the high street has further implications beyond simply a few shops closing down, rather the social and economic impacts are far more wide-reaching, particularly in rural locations so any support these are given is welcomed."
Cheffins is a market leading firm of surveyors, valuers, property advisers and auctioneers. What distinguishes Cheffins is its unique range of specialisms and pre-eminence in them, regionally, nationally and internationally.