O Come, All Ye Faithful! Join children's charity for 'special festive evening' in Milton
---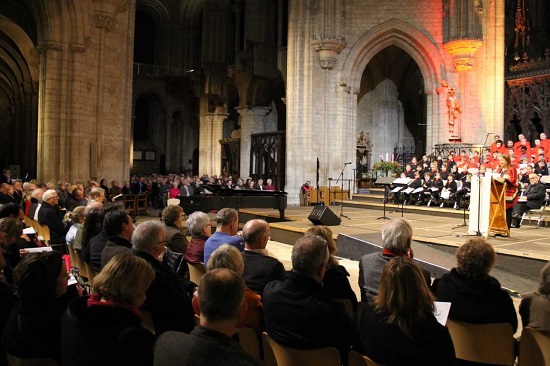 East Anglia's Children's Hospices (EACH) is looking forward to a magical evening of carols at its Christmas service in Milton.
The charity will host its family-friendly event at All Saints Church from 7pm on Tuesday, 18 December.
Guests will have the chance to join in with traditional carols, hear some heartfelt readings and enjoy performances from the choir of Milton Road Primary School and the SOS Choir.
Following that, they will be able to chat with other visitors over a yummy mince pie.
EACH will benefit from a retiring collection. The charity provides vital care for 127 children and young people with life-threatening conditions across Cambridgeshire, plus support for 119 family members.
Ellen Bing, EACH Cambridgeshire Fundraising Assistant, said: "We hope to see many happy and smiling faces at this special festive evening that takes place at the beautiful All Saints Church.
"Community support at events like this is crucial to our work, allowing us to continue providing families with a lifeline at an unimaginably difficult time."
For more information about EACH and further information on its Milton carol service, go to www.each.org.uk.
East Anglia's Children's Hospices (EACH) aims to maximise the quality of life for children and young people with a life-limiting or life-threatening condition, and to support their families.
East Anglia's Children's Hospices (EACH)